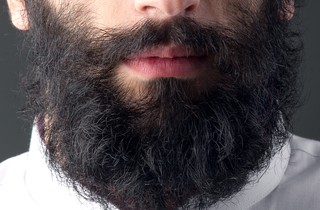 The New York Police Department announced on Thursday that they will review their no-beard policy, The New York Times reports. This comes after a Muslim officer sued the NYPD on June 21 because he was suspended over his facial hair.
Masood Syed filed a federal class-action lawsuit on June 22. He claimed he got an exemption from the no-beard policy when he became a cop in 2006. That changed in August 2015, when he said a superior confronted him about his facial hair. Several meetings on this led to officials telling him he had to shave it.
This was a problem for Syed, a Muslim. Beards are an important symbol for male practitioners of Islam.
In his lawsuit, he claimed the policy was inconsistently applied, and unconstitutional. His suspension ended with the Thursday announcement of the review.
"Mr. Syed was asked to make an impossible choice: exercising his sincerely held religious beliefs or losing the job he lives," his attorney Luna Droubi told The Times. "He no longer has to make that choice."
The NYPD generally prohibits facial hair longer than a millimeter, but there are exceptions. For example, case-by-case religious exemptions.
"It's a bizarre thing where [officers] are limited to a beard of one millimeter by this unwritten policy," Droubi told Gothamist in June. "If you're undercover and you want to fit in with a biker gang or do Muslim surveillance, that's fine. But if it's for a religious accommodation, that's not okay."
The no-beard rule review will take about 120 days, Lawrence Byrne, the NYPD's deputy commissioner for legal matters, told the Times. In part, they'll examine specific rule violations, and how religious and medical exemptions are granted.
NYPD Officer Fishel Litzman had a similar problem to Syed's. Litzman, a Hasidic man, was fired over his beard in June 2012. He successfully filed a federal lawsuit, claiming religious discrimination. Officials reinstated him in January, 2014.
–
Follow Alberto Luperon on Twitter (@Alberto Luperon)
Have a tip we should know? [email protected]