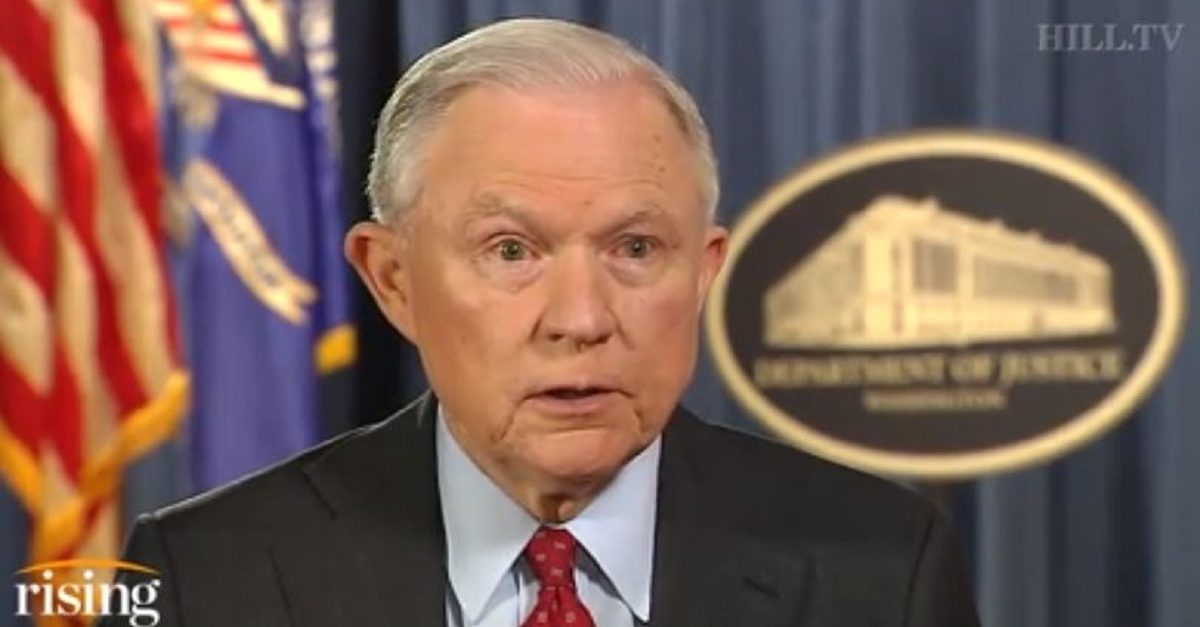 U.S. District Court Judge Emmet G. Sullivan was not happy with Attorney General Jeff Sessions on Thursday, when he learned that the government was trying to deport a woman and a young girl while their lawyer was literally in the process of arguing their case.
The woman, identified only as Carmen, and her daughter had been scheduled to be deported, but the government agreed to postpone their removal until Thursday night so an appeal of the decision could be heard in court, the Washington Post reported. When court was in recess in the middle of the hearing, however, an attorney with the ACLU–which is representing them in a lawsuit–received an email notification that Carmen and her child had been taken from the detention center where they had been kept, and were being deported.
Judge Sullivan had strong words for Sessions when he found out about this, and even threatened to hold him in contempt of court.
"This is pretty outrageous," the judge said. "That someone seeking justice in U.S. court is spirited away while her attorneys are arguing for justice for her?"
"I'm not happy about this at all," Sullivan said. He ruled in favor of the ACLU's request to put the deportation on hold, and ordered the Trump administration to "turn the plane around."
The ACLU said they were told by government attorneys after the hearing that the woman and child were already on a flight to El Salvador, but would be sent back to Texas, where they had been detained.
Law&Crime reached out to the Justice Department for comment, but they have yet to respond.
The ACLU's lawsuit, where they represent Carmen and 11 other people from Central American countries, is based on a claim that the administration is unfairly preventing people from seeking asylum and not allowing them to have fair hearings.
"The whole point of this was to get a ruling from the court before they could be placed in danger," ACLU attorney Jennifer Chang Newell said.
[Image via The Hill screengrab]
Have a tip we should know? [email protected]