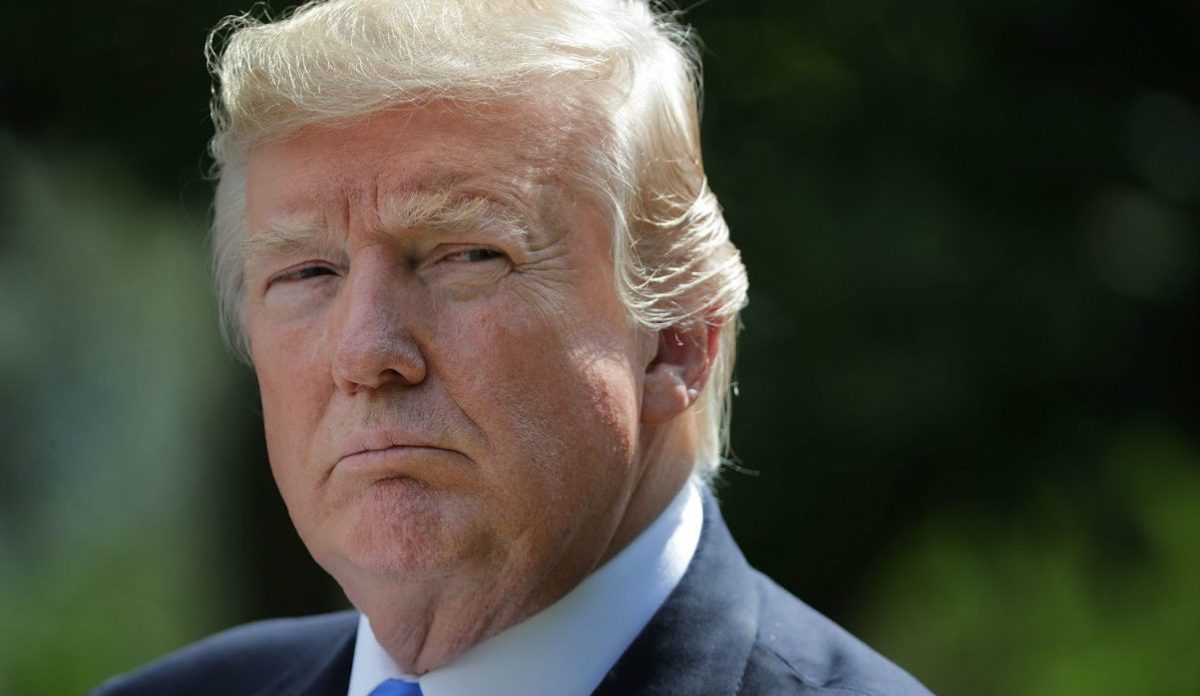 President Donald Trump made some controversial statements over the weekend regarding the current state of immigration and his administration's zero tolerance policy that resulted in separating families charged with crossing the border illegally. While he's commented publicly quite a bit on the subject, a reported statement behind the scenes might be the most controversial of all.
Trump signed an executive order calling for an end to family separations at the border, but now, according to The New York Times, he has said that he regrets signing it. The president signed the order after much politicking from Republicans, Democrats, and Trump himself failed to result in any legislative solution to what all of them agreed was a bad situation.
The order was meant to keep in place the administration's zero tolerance policy for illegal immigration, while avoiding the family separations that came as a result of charging parents with crimes. Instead of detaining the parents separately, forcing children to be placed elsewhere, Trump's order called for families to be detained together. Trump is seeing, however, that it's not as simple as that, because this runs into a legal issue regarding a 1997 consent decree that places a 20-day limit on how long children can be detained by immigration authorities. The Times reported that Trump has lamented that he doesn't have the power to create his own comprehensive immigration policy with a wave of his pen.
This conflict between Trump's wishes and his constitutional powers was on display much more publicly Sunday, when he called for deporting people without due process. "When somebody comes in, we must immediately, with no Judges or Court Cases [sic], bring them back from where they came," he tweeted.
We cannot allow all of these people to invade our Country. When somebody comes in, we must immediately, with no Judges or Court Cases, bring them back from where they came. Our system is a mockery to good immigration policy and Law and Order. Most children come without parents…

— Donald J. Trump (@realDonaldTrump) June 24, 2018
Such a policy would be a blatant violation of the Constitution. Without due process, authorities would theoretically be able to accuse anyone of being in the country illegally and deporting them, even American citizens, because the accused wouldn't have an opportunity to prove otherwise. While there's no indication that this is what Trump was getting at, it is another example of his wishes conflicting with constitutional restrictions.
[Image via Chip Somodevilla/Getty Images]
Have a tip we should know? [email protected]