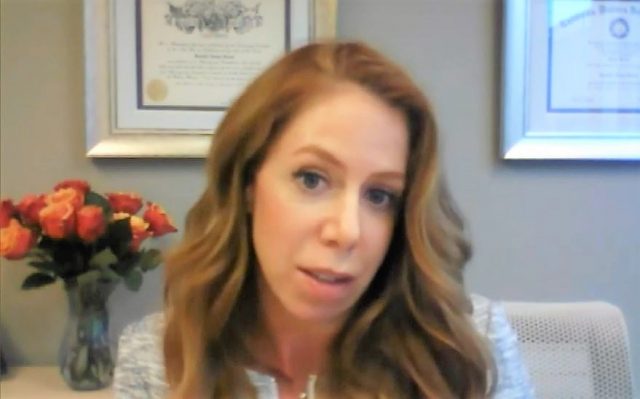 LawNewz learned this afternoon that the tragic shooting that took place in Las Vegas Sunday night has claimed a recent LawNewz Network guest. According to publicist Jay Jones, attorney Jennifer T. Irvine was killed during the attack at a concert at the Mandalay Bay hotel and casino.
Irvine, who provided legal analysis for the Adrian Loya murder trial, was a criminal defense and family law attorney. Here is a clip of her providing insight on the case with host Aaron Keller.
A criminal defense and family law attorney, earned her law degree from California Western School of Law, after graduating with honors from the University of San Diego, according to her LinkedIn profile. She opened her law practice in 2011, after working in complex civil litigation at the law firm Lerach Coughlin.
In her spare time, she enjoyed snowboarding and she earned a black-belt in Taekwondo.
Our thoughts and prayers are with Jennifer's family, friends, and colleagues.
Have a tip we should know? [email protected]