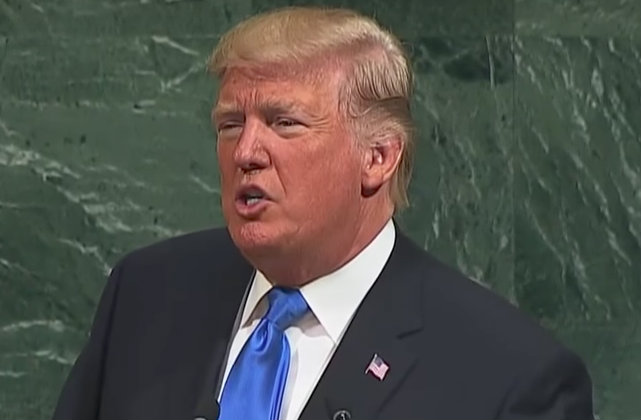 SAN FRANCISCO (AP) — Five lawsuits against the Trump administration's decision to end a program protecting some young immigrants from deportation face a key federal court hearing in San Francisco that could put an early end to the legal challenges or give them a big boost.
U.S. District Judge William Alsup will hear arguments on Wednesday to determine whether to block President Donald Trump from rescinding the Obama-era Deferred Action for Childhood Arrivals program while the lawsuits by California and other plaintiffs play out in court. The judge is also considering a request by the Trump administration to throw the lawsuits out. Alsup is not expected to rule immediately.
DACA has protected about 800,000 people who were brought to the U.S. illegally as children or came with families who overstayed visas. The program currently includes hundreds of thousands of college-age students commonly referred to as "Dreamers," based on never-passed proposals in Congress called the DREAM Act that would have provided similar protections for young immigrants.
Attorney General Jeff Sessions announced in September that DACA would be phased out, saying President Barack Obama had exceeded his authority when he implemented it in 2012.
The move sparked a flurry of lawsuits in different federal courts across the country, including one in New York that was filed by 15 states and the District of Columbia.
Alsup is considering five other lawsuits, including one brought by California and three other states and another by the governing board of the University of California school system.
The lawsuits seek a court order blocking the administration from rescinding DACA, saying the decision has not been "reasonably explained" and is causing "catastrophic and irreparable harm to DACA recipients" by forcing them to decide whether to leave schools, jobs and even family members in the U.S.
The U.S. Department of Justice said in court documents that DACA was facing the possibility of an abrupt end by court order, so the administration's decision to phase it out was less disruptive.
Under the Trump administration's policy, DACA recipients will be allowed to stay in the U.S. for the remainder of their two-year authorizations. The administration also gave any recipients whose deferred action was due to expire within six months a month to apply for another two-year term. The DOJ wants Alsup to dismiss the five lawsuits.
Alsup had ordered the Trump administration to turn over all emails, letters and other documents it considered in its decision to end DACA, but the U.S. Supreme Court put that order on hold earlier in December.
[Image via NBC screengrab]
Have a tip we should know? [email protected]