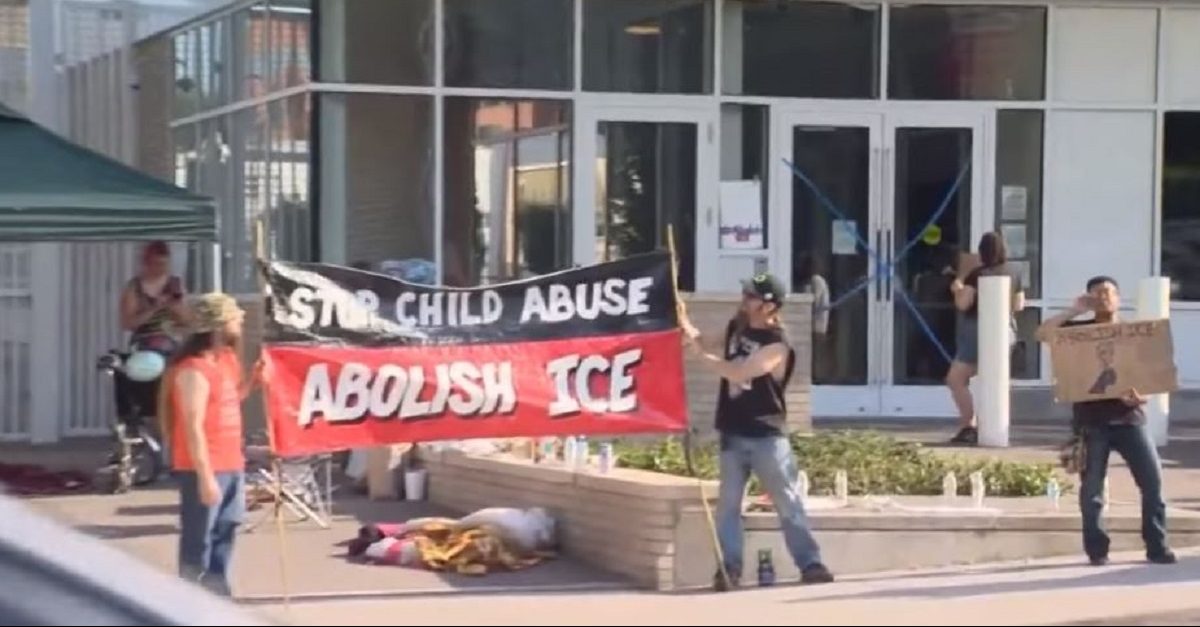 A union representing employees of U.S. Immigration and Customs Enforcement sent a letter to Portland, Oregon Mayor Ted Wheeler, after protesters shut down their office building and allegedly harassed workers. Wheeler told police officers not to get involved with the Occupy ICE movement's activities, and the union slammed him for supporting their cause, at the expense of their safety.
The letter, written by the National ICE Council's attorney Sean Riddell, accused Wheeler of violating the Constitution by not affording ICE workers equal protection under the law.
"Your policy of not providing police services to employees of ICE creates a class of people based upon their source of income," the letter said. "You have failed to articulate why these people deserve to be the target of your ire and, youhave failed to articulate the legitimate government interest protected or supported by your targeting of hardworking citizens." While acknowledging that Wheeler may disagree with President Donald Trump's policies, Riddell said, "we fail to see why targeting the employees of ICE and leaving them vulnerable to violence, harassment and even death furthers a legitimate government interest."
The union called on Wheeler to end his policy of not having police get involved, saying he has "created a zone of terror and lawlessness."
The "Occupy ICE" protests began on June 17 as a reaction to the Trump administration's zero tolerance policy towards illegal border crossing. Demonstrators set up camp outside a building where ICE offices are located, effectively shutting it down. They also reportedly set up inside an adjacent property. This went on for weeks, before federal officers forced people away and ordered them to vacate. The office building reopened under normal conditions on July 3, but protesters still remained outside. Several people were arrested, leading to complaints to Wheeler, as he had promised that police wouldn't interfere with their rights to free speech and assembly.
Wheeler eventually told the protesters to disband, but ICE workers felt the damage was already done.
Council president Chris Crane also blasted Wheeler, saying that the mayor's decision "turned the lives of our employees over to an angry mob," in comments to the Washington Times.
"The mayor stated publicly that he supported the protests, which were supposed to be about protecting immigrant families," Crane added. "But what about the moms and dads that we had working in that building? What about their kids?"
Law&Crime reached out to Mayor Wheeler's office but they had not responded with a comment by the time of publication. Wheeler's office had previously told local KATU that the city attorney was reviewing the letter.
Have a tip we should know? [email protected]