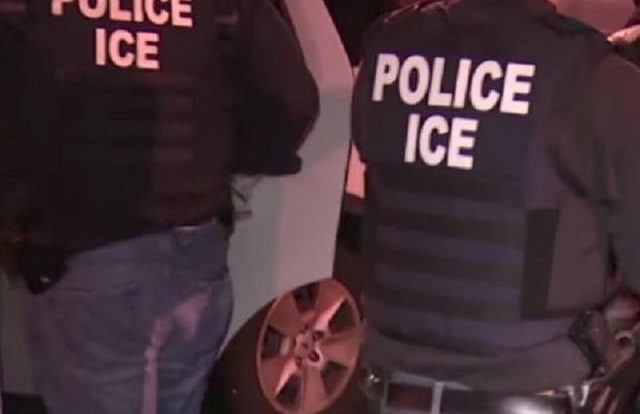 Immigrations and Customs Enforcement ("ICE") is accused of tricking undocumented immigrants into taking part in a humanitarian outreach program only to later arrest and attempt to deport those immigrants after they signed up for the program.
In 2009, the Boston area branch of ICE began what is known as Operation Indonesian Surrender–though it eventually came to encompass a small Indonesian community in Strafford County, New Hampshire. At the time, ICE billed the program as a "humanitarian effort" involving Indonesian churches throughout New Hampshire and the Department of Homeland Security.
ICE spokesman Harold Ort described the program at the time it was initiated. He said:
ICE is working with a coalition of Indonesian churches in the area about the possibility of a voluntary surrender for certain non-criminal aliens that have final orders of removal…It's a good program and it's really a humanitarian effort. The whole purpose is bringing folks out of the shadows and saying listen, we'll work with you. They're hiding in fear and we don't want that — no one wants that.
Ort also said the program would offer such immigrants an "avenue of relief" so that they could potentially avoid deportation.
Ultimately, dozens of Indonesians came forward to take advantage of Operation Indonesian Surrender. Immigrants who took part had no criminal history, identified themselves to ICE, turned over their passports and regularly checked in with ICE agents in return for being allowed to legally live and work in the United States. Many of those who took part faced religious persecution in their home country. Now, after eight years of working with federal officials, every single one of the program's participants is facing deportation.
The American Civil Liberties Union ("ACLU") issued a press release today, which reads, in part:
The American Civil Liberties Union has joined a lawsuit to halt the deportation of more than 50 Indonesians, including 17 married couples with children who are U.S. citizens or have DACA (Deferred Action for Childhood Arrivals) status, some of whom have serious medical conditions. All of the families have lived in the United States for years and were known to ICE because of their participation in the program.
The ACLU has also accused ICE of violating federal laws related to the removal of non-citizens who might face threats due to their religion, political opinions or status as members of a group. The Indonesian Christians facing deportation would likely face such threats in Indonesia under present conditions there.
The press release continues, "ICE could easily allow the families sufficient time to find lawyers to seek to reopen cases based on the current conditions in Indonesia, ensuring that those who fear danger have the opportunity to go before a judge and make their case. Instead, ICE officials refused. The ACLU's release continues:
In its haste, ICE is violating the due process rights of…many…families by attempting to remove them before they are able to seek the immigration relief to which they are legally entitled. A federal judge has temporarily halted any immediate deportations for participants in the "Operation Indonesian Surrender" program, while she weighs the full case.
Chief U.S. District Judge Patti Saris halted those deportations in an order issued in September. A hearing was recently held on October 20.
[image via screengrab]
Follow Colin Kalmbacher on Twitter: @colinkalmbacher
Have a tip we should know? [email protected]