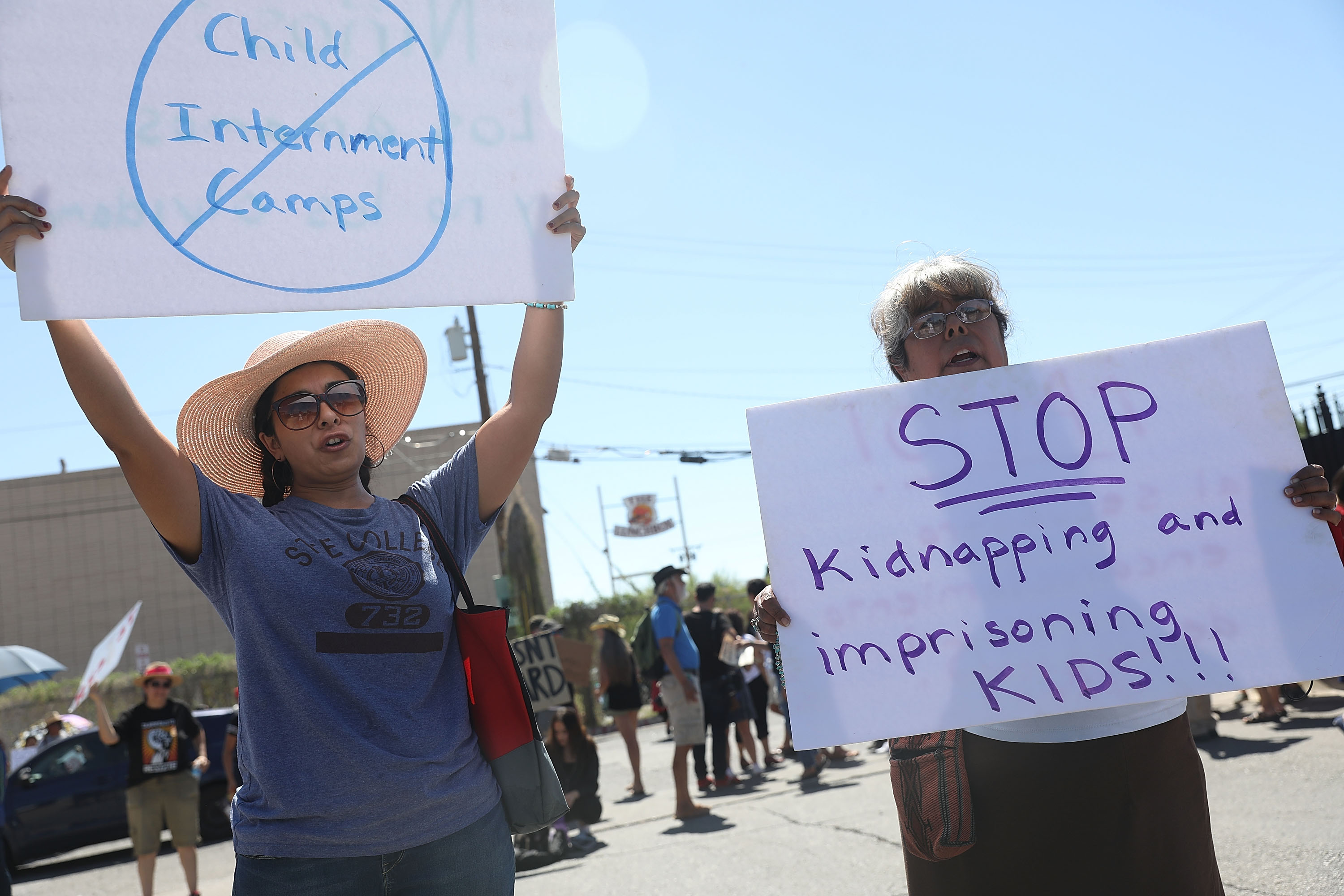 A Republican congressman in Texas is calling for the closure of one of the most controversial immigrant child detention centers in the country.
On Monday, U.S. Representative Pete Olson (R-TX) issued a press release calling out the historically poor treatment of children at the Shiloh Treatment Center in Manvel, Texas. Olson notes:
Enough is enough. Since I have been in congress, every time an issue arises concerning Shiloh's poor care of undocumented children, Shiloh puts up a brick wall. Transparency and information is always put under lock and key. When I knocked on their door a few years ago, I was handed a slip of paper with a telephone number in Washington, DC to call to find out what is happening at Shiloh. With new allegations, the people of Texas 22[nd district] are beyond their limits.
Those new allegations appear to be a reference to a lawsuit accusing Shiloh staff of forcibly injecting immigrant children with high-powered psychiatric drugs against their will. These forced medical regimens and injections are alleged to have occurred under duress and confinement.
Forensic psychiatrist Mark. J. Mills commented on the allegations in a story for non-profit news organization, the Center for Investigative Reporting.
Mills said, "You don't need to administer these kinds of drugs unless someone is plucking out their eyeball or some such. The facility should not use these drugs to control behavior. That's not what antipsychotics should be used for. That's like the old Soviet Union used to do."
Olson's press release continues, "Troubling reports from Shiloh have been leaking out for years. While I was not made aware of recent incidents until the media reported the alleged abuses, the details outlined in the lawsuit are very disturbing. Any facility in charge of the safety and well-being of children has a special responsibility to go above and beyond when caring for them."
When attempting to ascertain the details behind those latest reports, Olson said he was told by the Department of Health and Human Services as well as the Office of Refugee Resettlement that they "do not comment on incidents that have given rise to pending litigation."
Because of this apparent stonewalling by the center's staff and government officials, Olson wants Shiloh shut down. His press release concludes:
In light of this facility's troubling history and current accusations, I recommend the closure of this facility and the removal of these children to a safe location until these accusations can be properly addressed…Regardless of where they come from, no child should be placed in physical danger.
This isn't the first time a member of Congress has demanded Shiloh to be shuttered. In 2014, Representative Sheila Jackson-Lee (D-TX) called for the closure of the center in a statement detailing allegations of "physical violence, unreasonable and excessive use of physical restraints, administering emergency medications without notice to governmental authorities, and several deaths of minor children while in custody."
[image via Joe Raedle/Getty Images]
Follow Colin Kalmbacher on Twitter: @colinkalmbacher
Have a tip we should know? [email protected]