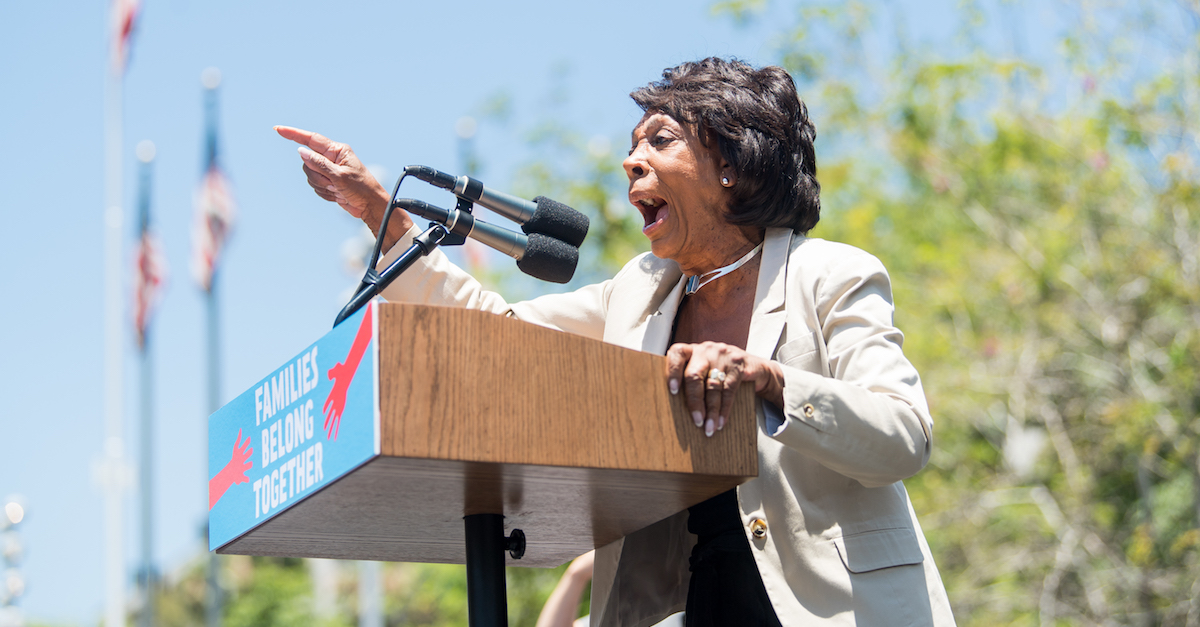 According to a number of black female leaders, top Democrats Rep. Nancy Pelosi (D-Calif.) and Sen. Chuck Schumer (D-N.Y.) "failed" to defend Rep. Maxine Waters (D-Calif.) after the lawmaker encouraged the harassment of Trump Administration employees wherever they might appear in public.
A letter sent to Schumer and Pelosi obtained by Politico says that Waters "has recently been unjustly attacked by Republicans and Democratic Party leadership for speaking truth to power in challenging the Trump Administration to do the right thing by ending a 'Zero Tolerance' immigration policy." Schumer was particularly criticized for calling Waters' remarks "un-American."
"Further, we write to share our profound indignation and deep disappointment over your recent failure to protect Congresswoman Waters from unwarranted attacks from the Trump Administration and others in the GOP," the letter continues. "That failure was further compounded by your decision to unfairly deride her as being 'uncivil' and 'un-American.'"
Waters herself has said she was "surprised" Schumer went this route. She also said that she did not call for anyone to "harm" Trump Administration officials.
"We believe this mischaracterizes her call to action for peaceful democratic assembly and the exercise of her constitutional rights to free speech in support of defenseless immigrant children and their families," the letter goes on.
"Let's make sure we show up wherever we have to show up. And if you see anybody from that Cabinet in a restaurant, in a department store, at a gasoline station, you get out and you create a crowd. And you push back on them. And you tell them they're not welcome anymore, anywhere. We've got to get the children connected to their parents," she said. "We don't know what damage has been done to these children. All that we know is they're in cages. They're in prisons. They're in jails. I don't care what they call it, that's where they are and Mr. President, we will see you every day, every hour of the day, everywhere that we are to let you know you cannot get away with this."
The comments were made at a time when Secretary of the Department of Homeland Security (DHS) Kirstjen Nielsen was the target of protesters while having dinner, and White House Press Secretary Sarah Huckabee Sanders was booted from a restaurant.
Waters' comments have been Twitter fodder for President Donald Trump.
Waters recently said she had to cancel trips to Texas and Alabama due to death threats.
[Image via Emma McIntyre/Getty Images for Families Belong Together LA]
Have a tip we should know? [email protected]