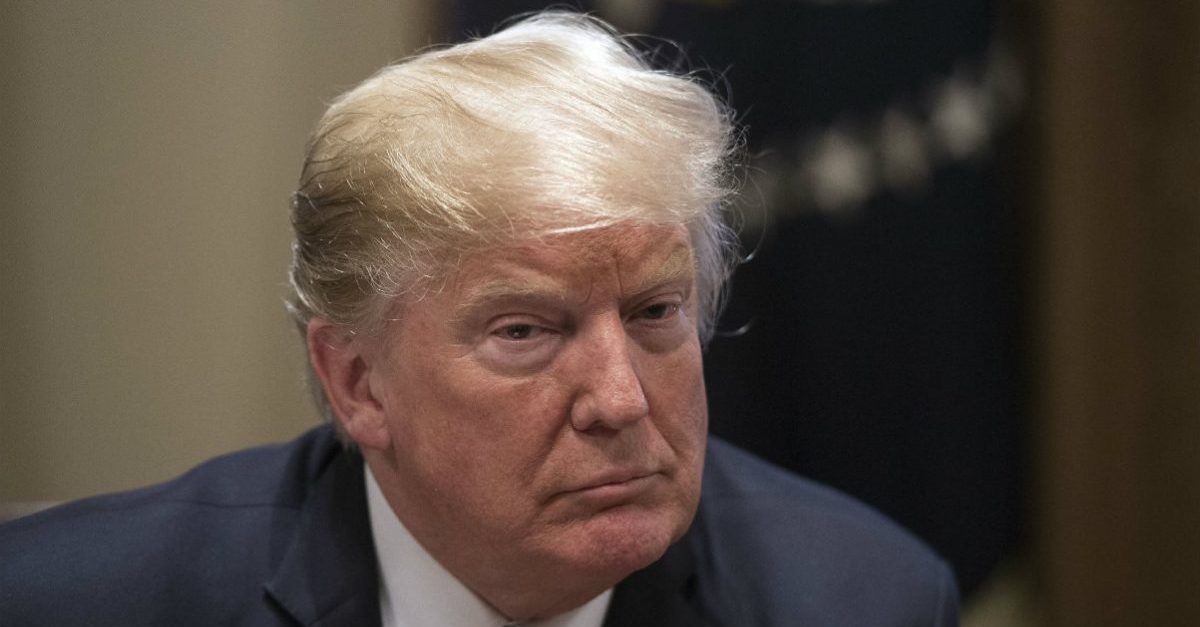 Twenty-three former Republican members of Congress have issued a letter to those in their party currently in office, encouraging them to take a stance against President Donald Trump's declaration of a national emergency, which he is using to fund construction of a wall along the southern border of the United States.
The letter, signed by five ex-Senators and 18 former members of the House Representatives, stated that Trump's declaration encroached on Congress' power to pass laws and spend federal money. By ceding that power to the president, the letter stated, Congress would not just be stripping themselves of power, they would be depriving the public "of the protections of true representative government."
"We who have signed this letter are no longer Members of Congress but that oath still burns within us," the letter says. "That is why we are coming together to urge those of you who are now charged with upholding the authority of the first branch of government to resist efforts to surrender those powers to a president."
The letter goes on to state that by allowing Trump's declaration to remain in place, it would "undermine both the Constitution and the Congress in order to advance a policy outcome that by all other legitimate means is not achievable?" The former Republican leaders recognized that some who are now in office may support Trump's ultimate goal, but said that the ends do not justify the means. By allowing the executive branch to take power away from Congress here, it would set a precedent that could result in a future president pushing policies they oppose.
Ultimately, the letter says, it comes down to protecting the Constitution, even if it goes against loyalty to their party or the current administration.
"Like us, you have taken an oath of office. You were elected to Congress to carry out the constitutional duties and responsibilities of the United States House of Representatives and the United States Senate. … That is an awesome burden and it may require you to exercise restraint to protect the constitutional model … and to keep it from being sacrificed on the altar of expediency."
Republicans will have an opportunity to oppose the emergency declaration in the near future. A joint resolution is expected to be up for a vote in the House on Tuesday. Should it pass, which is expected, it will go to the Senate for a vote. If a majority votes in favor of it there, which would only require a handful of Republicans, the president would have to veto it in order to save his declaration. At that point, it would take two thirds of both the House and the Senate to vote against the president.
Letter From Former GOP Reps… on Scribd
[Image via NICHOLAS KAMM/AFP/Getty Images]
Have a tip we should know? [email protected]