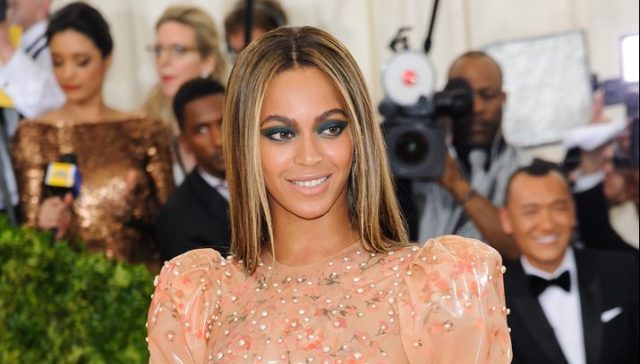 The owner of an event-planning and entertainment business is waging a legal battle with pop superstar Beyonce over a trademark issue regarding the business' name. Victoria Morales's company, Blue Ivy, shares a name with the singer's daughter.
The problem for Morales is that Beyonce has the name trademarked despite Morales' claim that she was using the name for years before the child was born. The problem for Beyonce? Morales is accusing her of trademark fraud for allegedly registering the name without the intent to actually use it despite saying on her application that she would.
Jonathan Schwartz, executive vice president of  BGK Trademark Holdings, Beyonce's company, filed an application in February with the U.S. Patent and Trademark Office for the name, claiming it was for products including mobile devices, hair care, video games, and clothing. However, The Daily Mail reports, the first trademark "intent to use" application for the name was filed in 2012, the year the child was born. First, Beyonce sought to register the name "Blue Ivy," but after being denied, she went with the full name, "Blue Ivy Carter." From 2013 to 2015, they filed extensions asking for additional time to show proof of the mark's use. They gave up in 2016, only to file the new application this year.
Morales is claiming that there is evidence that Beyonce doesn't intend to use the trademark for business, and only wants to keep other people from using it. The U.S. Trademark Act requires an applicant to have "a bona fide intention, under circumstances showing the good faith of such person, to use a trademark in commerce."
That evidence is a 2013 Vanity Fair interview given by rapper Jay Z, Beyonce's husband and Blue Ivy's father. "People wanted to make products based on our child's name, and you don't want anybody trying to benefit off your baby's name," the artist, whose real name is Shawn Carter, said. "It wasn't for us to do anything; as you see, we haven't done anything."
Morales filed a motion with the court seeking the ability to demand discovery material from Schwartz that could show whether the trademark application was fraudulent, or if Beyonce really does plan to market products with her daughter's name.
[Image via Sky Cinema/Shutterstock]
Have a tip we should know? [email protected]