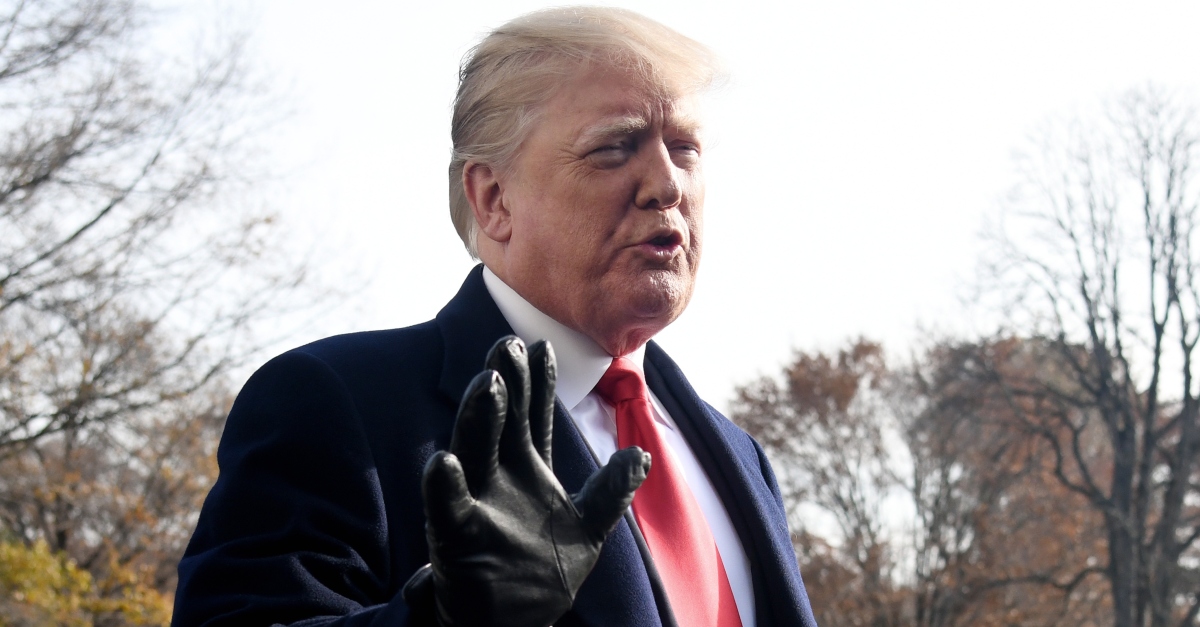 At least 14 high-dollar donors to President Donald Trump's controversial inaugural committee were rewarded for their donations with ambassadorship nods to countries around the world.
According to NBC News, not a single one of the eventual–and would-be–ambassadors chosen by the White House had a whit of diplomatic experience, but each well-heeled spender donated an average amount in excess of $350,000 to the inaugural committee.
The chosen ambassador to Morocco is one David Fischer—a car dealership magnate and industrialist from Michigan who owns some 48 dealerships across the Wolverine State. He also heavily donated to Trump's 2016 campaign and previously co-chaired the Trump Victory Committee; a joint fundraising operation between the Trump presidential campaign and the Republican National Committee (RNC).
Iceland's chosen ambassador is Jeffrey Ross Gunter—a longtime fixture within GOP donor circles–who had never been to Iceland before being selected for the diplomatic post.
For the highly important post in the United Arab Emirates (UAE), Trump chose John Rakolta Jr., the chairman and chief executive officer of Walbridge construction company–a position he inherited from his father. Intermingling with other dynastic tendencies, Rakolta Jr.'s wife, Terry Rakolta, is the sister of Mitt Romney's former sister-in-law Ronna Romney which makes Terry Rakolta the aunt of current RNC chair Ronna Romney McDaniel.
The Trump administration hasn't been able to get Rakolta Jr. appointed, however, due to the politically fraught nature of the UAE appointment–the tiny Arab gulf country is a major regional player in Middle Eastern politics on various issues. Because of how important the U.S. diplomatic corps and foreign policy establishment has traditionally viewed the UAE appointment, all other presidents before Trump have appointed career diplomats to the post since the U.S. began diplomatic relations with the country in 1972.
Rakolta Jr., therefore, would be the first political appointee to hold the seat in U.S. history–and that's apparently made even the Republican-controlled Senate a bit uneasy; Rakolta Jr.'s nomination was returned to the White House without even being considered earlier this year. Expect the former selection's role on the recently subpoenaed inaugural committee to become a sticking point should Trump renominate him.
As Law&Crime previously reported, the committee is currently subject to a federal investigation over allegations that the whole feted affair was essentially a pay-to-play operation put together in order to auction off influence to a series of well-connected bidders. NBC's investigation is likely to add grist to the graft-focused mill here.
Another aspect of the ongoing criminal probe led by the U.S. Attorney's Office for the Southern District of New York (SDNY) is focused on concerns that some of the record $107 million raised for the inauguration was somehow misspent.
This dual-pronged investigation originated due to a treasure trove of Trump 2016-related documents secured during April 2018 raids of former Trump lawyer and fixer Michael Cohen's offices, home and hotel rooms. During those raids, federal agents obtained a recorded conversation between Cohen and Stephanie Winston Wolkoff, a former adviser to First Lady Melania Trump. Wolkoff worked on various inauguration-related events and allegedly expressed concerns to Cohen about how the committee was spending its funds.
Federal prosecutors in California recently opened their own investigation into the committee based on what The New York Times termed "the business and political dealings" of top Trump fundraiser Elliot Broidy–who reportedly attempted to use his relationship with the 45th president in order to promote his own business.
[image via via Olivier Douliery-Pool_Getty Images]
Have a tip we should know? [email protected]