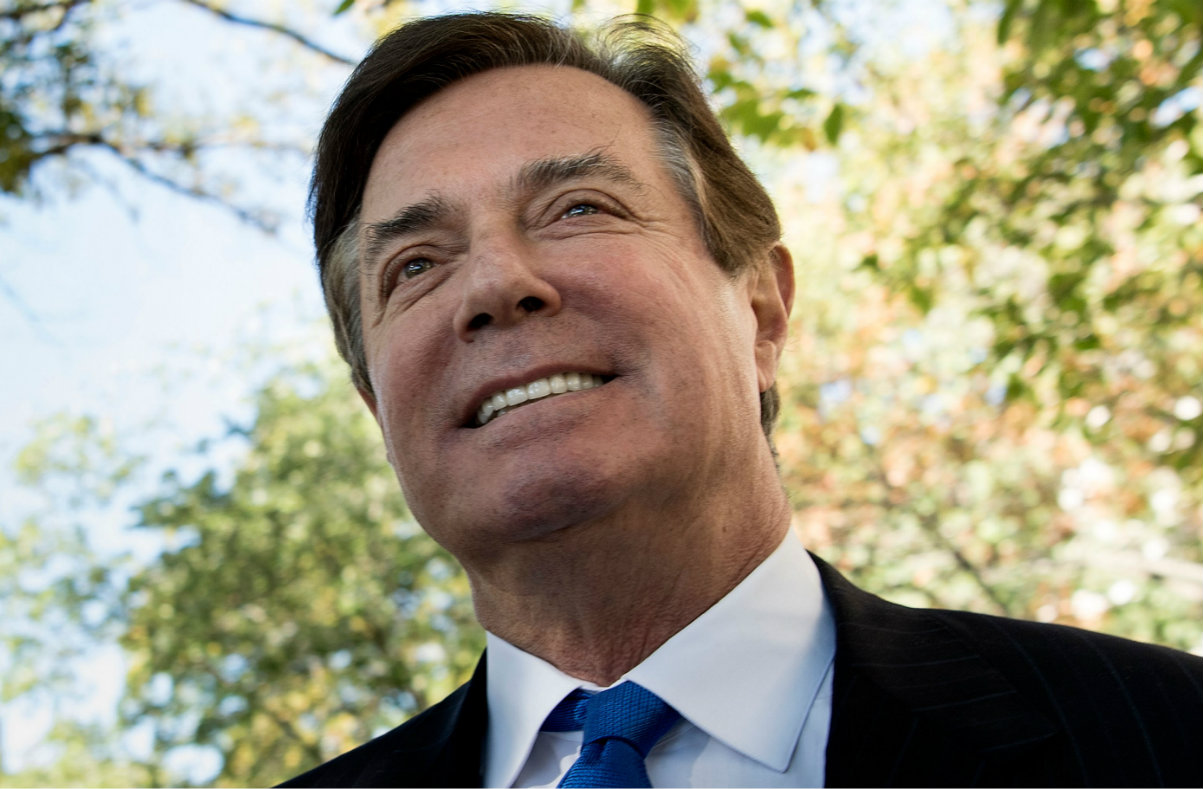 Former Trump campaign manager Paul Manafort has himself a brand new co-defendant: Konstantin Kilimnik. They had been working together for years. Indeed, Manafort called Kilimnik "my Russian brain," according to an Atlantic report.
Well, this "brain" has been newly charged in a superseding indictment filed in D.C. federal court. Prosecutors named him in one count of obstruction of justice, and one count of conspiracy to obstruct justice. They claim he's the intermediary who allegedly help try to influence two witnesses in the case. Among other things, Manafort and former co-defendant Richard Gates were accused of paying former senior European politicians to take pro-Ukrainian stances. This lobbyist, known informally at the "Hapsburg group," would provide ostensibly independent takes. The witnesses and Kilimnik (originally named in court docs as Person A) were implicated in coordinating this plot.
Manafort allegedly tried to get in touch with one of the witnesses via encrypted apps. According to prosecutors, this witness told investigators he thought Manafort's contacts were an "an effort to 'suborn perjury,' because Person D1 knew that the Hapsburg group worked in the United States–not just Europe."
Manafort allegedly recruited Kilimnik to get in touch with the second witness, D2.
"My friend P is trying to reach [Person D1] to brief him on what's going on," the intermediary allegedly wrote in a text, later writing "Basically P wants to give him a quick summary that he says to everybody (which is true) that our friends never lobbied in the US, and the purpose of the program was EU."
Kilimnik, a former employee, had worked with Manafort for years in the latter's European work. This is not the first time he has popped into this story. A special counsel is prosecuting Manafort for his work with the Ukrainian government, and a judge issued a gag order on the case. Manafort was accused of violating the gag order by co-ghostwriting an op-ed meant to make him look good in the media.
Oleg Voloshyn, a former spokesman for the Ukrainian government, told Bloomberg in a December report that he wrote the article, and only asked Manafort to fact-check it. He gave it to Manafort via an intermediary: Kilimnik.
Charges against them spun out of Special Counsel Robert Mueller's ongoing probe into Russian interference in the 2016 election, but none of the accusations against them have anything to do with collusion between the Trump campaign and Moscow. Still, it's worth mentioning the optics at play. In the middle of the presidential campaign, Manafort allegedly offered to brief a Russian billionaire briefings on the campaign. This was Oleg Deripaska, who is considered to be close to President Vladimir Putin. Kilimnik was considered by investigators to have been involved trying to set this up, according to The Washington Post last September.
Unconfirmed reports suggested that Kilimnik–a Ukrainian man who used to serve in the Soviet army and learned English at a school run by military intelligence–worked for the Russians.
"From my standpoint, I kept my distance from Kostya [Kilimnik], because I knew there was a better-than-even chance that he was connected to people I didn't want to be," said former colleague Michael Getto in the Atlantic report.
Note: The original version of this article incorrectly stated that Kilimnik was charged with two counts of obstruction of justice. He was actually charged with one count of obstruction, and one count of conspiracy to obstruct justice.
[Image of Manafort via Mark Wilson/Getty Images]
Have a tip we should know? [email protected]