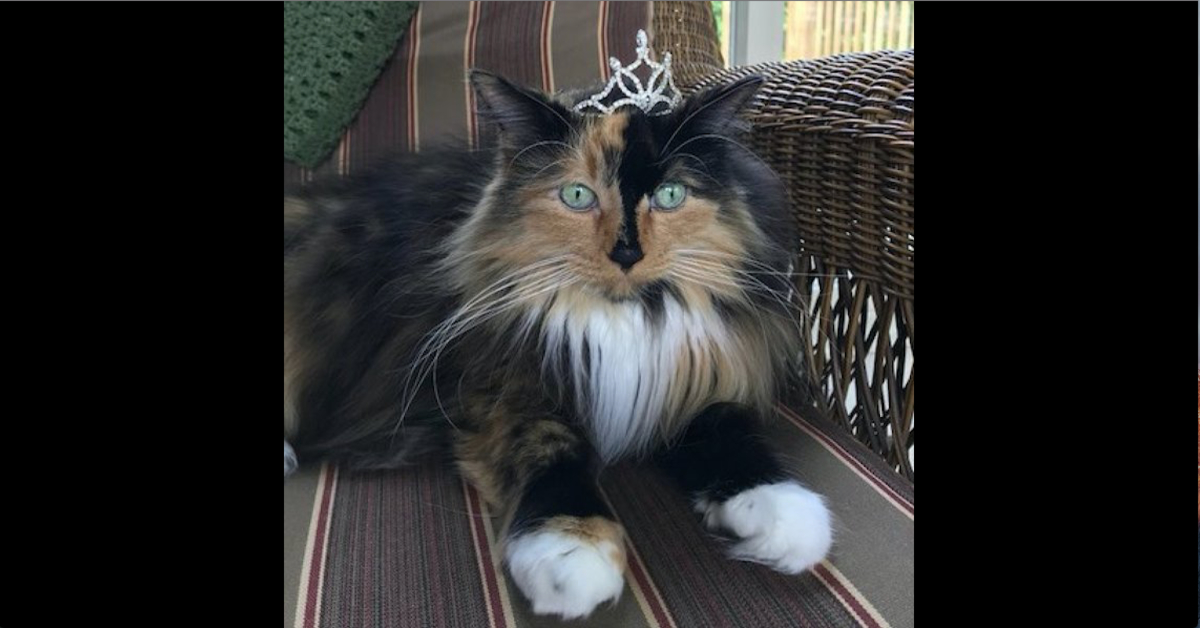 The voters of a small village in Michigan have spoken in one collective voice. And what they said sounds an awful lot like "meow."
Omena, Michigan just elected a cat named Sweet Tart McKee as its mayor.
The unincorporated village has an unofficial population of roughly 300-700 residents–which varies depending on the seasons, the Detroit Free Press reported. A decade or so ago, citizens led by the Omena Historical Society began an experiment in the consent of the governed. That is, they finally decided to hold municipal elections.
But there's just one stipulation about exercising Omena's general will that distinguishes the village's election system from the rest of the nation: any and all candidates for local offices have to be non-human animals.
Therefore, in a sense, Sweet Tart McKee's victory, like her namesake (local cherries), is both tart and sweet. While certainly worthy of a headline–and not at all to detract from McKee's win here–this story is less "man bites dog" than it is "cat beats all-comers," in perhaps the Heathcliff or Garfield mold.
In securing her own victory, McKee beat out 13 dogs, one goat, one peacock and one other cat. The first runner-up, Diablo Shapiro, a dog, will now serve as the village's first vice mayor. The second-runner up is also a dog. Punkin Anderson-Harder will serve as second vice mayor. Harley Jones, the goat, was given the title of press secretary. Chicken Penny Labriola was named special assistant for fowl issues for all her hard work on the sidelines.
Helen Putnam Bradley is a former president of the historical society. In comments to Law&Crime, she noted that the election also functions as a fundraiser for the democracy-promoting organization. Ballots are $1 each and this year, over $7,000 dollars was raised for the society, Bradley confirmed. She said, "That's about more than twenty times the number of people who live here."
Voters were able to cast their ballots online and pay via PayPal this year. Since the number of votes drastically outnumbered the number of voters this time around, Bradley noted, "We have no concerns with voter fraud. It's Chicago-style rules. We tell people to vote early and vote often and it's not limited to residents of Omena."
In fact, Bradley said, it's hard to say who even is a resident. She noted, "Omena is a state of mind."
[image via Omena Historical Society with permission]
Follow Colin Kalmbacher on Twitter: @colinkalmbacher
Editor's note: this story has been amended to clarify the number and types of animals in competition.
Have a tip we should know? [email protected]