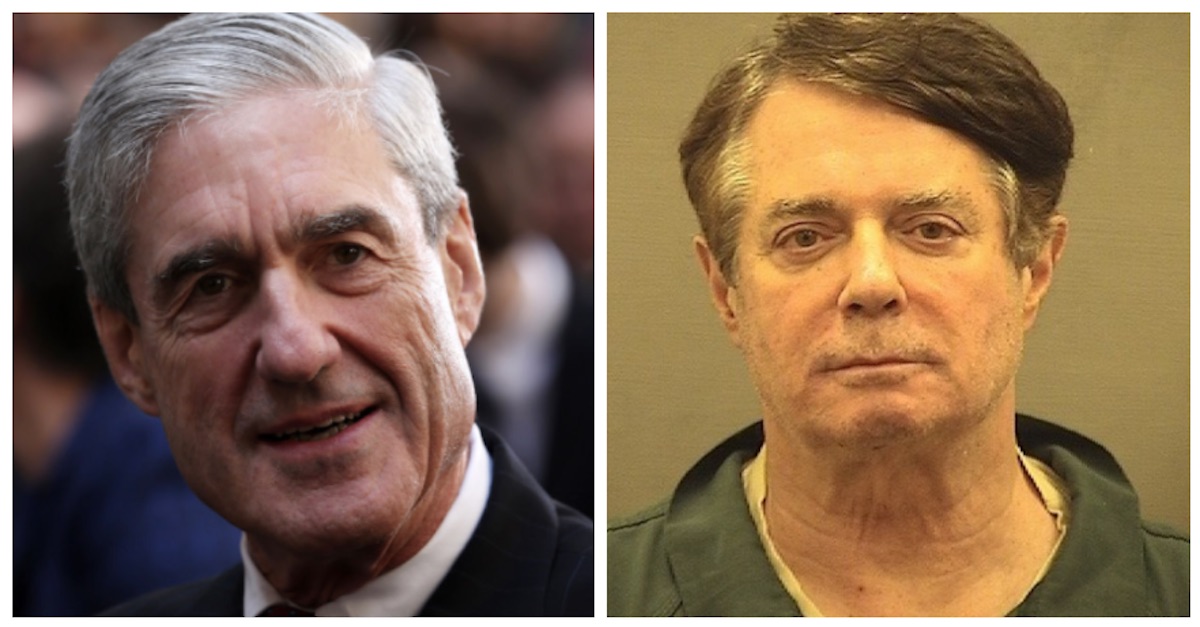 Legal observers and media figures eagerly awaited–and wantingly promoted–an allegedly forthcoming sentencing memorandum for former Trump 2016 campaign chair Paul Manafort. CNN's Wolf Blitzer told viewers that the filing could drop "at any moment" complete with appropriately dramatic music. The memo never showed.
Recall: special counsel Robert Mueller was given a 12 a.m. Saturday morning deadline to file said memo by U.S. District Judge Amy Berman Jackson. Manafort's criminal case in Washington, D.C. never went to trial because Manafort entered into an ill-fated plea agreement with Mueller's office. That working relationship quickly fell apart over allegations that Manafort had been a bit less than forthcoming during his proffer sessions with federal agents.
Manafort and his attorneys protested Mueller's allegations–instead claiming the defendant had simply failed to remember certain details due to the stress of his legal troubles and possibly old age. Those alleged misstatements and lies, Manafort's attorneys claimed, were innocent and honest memory lapses their client quickly corrected after a memory refresher. As Law&Crime previously reported, Judge Jackson mostly disagreed and determined that three of Manafort's five alleged lies were intentional and material.
The court-ordained lies would eventually factor into how Judge Jackson would determine Manafort's appropriate sentence–after, of course, hearing from the prosecution as to what they thought about the whole ordeal and why. So the deadline came and the deadline went. And still, no memo. What happened here?
The most likely explanation is that Mueller's team actually did file the memo by or around the deadline after all–the public just doesn't get to see it yet.
University of Michigan Law School Professor and former U.S. Attorney Barbara McQuade explained that Mueller almost certainly did file the memo but it's  progress is a bit stalled because it's likely filled to the brim with proposed redactions.
I can only conclude that Mueller's sentencing memo in Manafort's DC was filed under seal after hours with proposed redactions that need to be approved by the court before it appears on the public docket. Reviewing and posting it should be the court's first task on Monday morning.

— Barb McQuade (@BarbMcQuade) February 23, 2019
BuzzFeed News' Courts and Justice reporter Zoe Tillman had more or less the same take and agreed the memo was going to be available "soon" but also allowed for the possibility that maybe Mueller's staff just missed the deadline. Maybe Mueller's army of attorneys are fans of Douglas Adams and his famous line about procrastination:
I love deadlines. I love the whooshing noise they make as they go by.
The second possibility here is the least likely option, for various reasons, but it's entirely possible.
As for those assumed redactions in the memo? Their inclusion immediately suggests two distinct things worth pointing out: (1) the Manafort sentencing memo is probably not going to reveal as much as everyone had hoped for; and (2) the special counsel's reliance on redactions almost certainly means they are decidedly not closing up shop anytime soon.
Mueller's team has played their evidentiary methods, prosecutorial plans and most of their case theories very close to the collective chest throughout their myriad and multi-faceted inquiries. Attempting to keep things mum even as Manafort's second criminal case winds down suggests there is still quite a lot of information in their possession that they intend on using. This, obviously, raises additional questions of what else they've got and on who.
[image via Alex Wong/Getty Images, Alexandria Detention Center]
Have a tip we should know? [email protected]