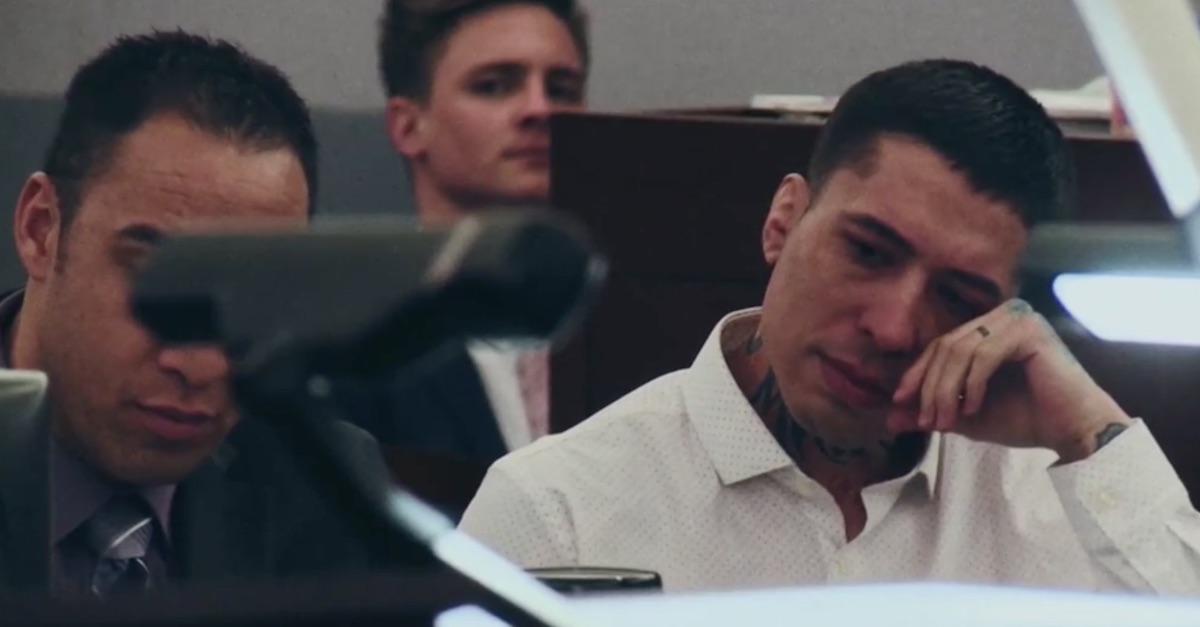 You may know him as War Machine from his MMA days, and you may know him as the blacklisted porn star who brutally assaulted his porn star ex-girlfriend Christy Mack when he found her with another man. For that, he was sentenced to life in prison. But Jonathan Koppenhaver wants you to think of him from now on as a guy who found Jesus and changed his life.
TMZ is reporting that Koppenhaver was interviewed in a Jon Bravo documentary that will be released in full on YouTube this coming Wednesday.
Some of the nuggets are leaking out in advance of the full interview.
"In the beginning, before I found God, I just … it was all her fault, you know. She had a guy in my bed, it was her fault, her fault, her fault," he said. "I was just blinded by it, but once I found God my eyes were opened."
"I had to look at the truth of that night through the truth of Jesus's eyes, and he showed me that I put that man [Corey Thomas] in my bed, with my constant cheating, constant abuse, constant, just, neglect," he continued.
"I created that situation and I was a big old hypocrite," he admitted. "I ended up hurting someone I love. There's not a day that goes by that I don't regret that, and I hate it."
Koppenhaver offered an apology to Mack.
"From the bottom of my heart, I apologize to Christy. I'm sorry, Christy," he said.
Koppenhaver did not merely "hurt" Mack. He broke 18 of her bones and sexually assaulted her. He also beat and choked her lover, Corey Thomas, using an MMA move.
Koppenhaver was sentenced to life in prison with the possibility of parole after 36 years years served.
As Law&Crime reported before, that means he'd get out of prison, at the earliest, by the time he's 71 years old.
[Image via TMZ screengrab]
Have a tip we should know? [email protected]