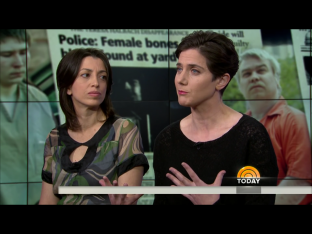 Laura Riccardi and Miora Demos, the filmmakers behind the Netflix series Making a Murder, have made a shocking claim that the state of Wisconsin tried to shut down production of the film back in 2006.
The filmmakers made this allegation yesterday afternoon during a Twitter Q & A in response to a question about the biggest challenges they faced in making the series.
The tweets were quickly picked up by numerous news outlets and headlines went up screaming that the State of Wisconsin wanted to block the release of Making of Murderer.
So, what actually happened?
In late 2006, the prosecution (Ken Kratz) discovered the filmmakers were working on a film about the case and they had amassed 100s of hours of film, including interviews with members of Avery's family (including Steven) who refused to speak with the state.
The prosecution did attempt to subpoena the film footage, essentially arguing that the filmmakers were acting as an "investigative arm" of Avery's defense team rather than as journalists, and even if they were journalists, journalistic privilege did not extend to non-confidential sources, such as the Avery family.
The filmmakers did hire a lawyer who filed a motion to quash the subpoena, in which he successfully argued journalistic privilege did apply to independent filmmakers and their work was protected and did not have to be disclosed to the prosecution.
So, while the filmmakers' claim is technically accurate, the way they use "State of Wisconsin" might strike some as a bit disingenuous, because in this context, the "State of Wisconsin" actually means prosecutor Ken Kratz.  It is not as though the state attorney general's office or other government agencies were actively trying to block production of this film.
Finally, given the end result of the film —and as much as it pains me to say this— Kratz's belief that these two were acting on behalf Avery's defense is not all that absurd.
Have a tip we should know? [email protected]