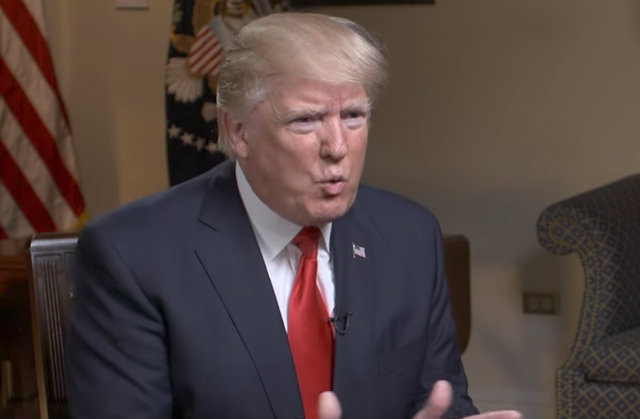 On Tuesday, seven people demanded that Donald Trump unblock them on Twitter in the midst of their lawsuit against the president.
"Without preliminary relief, Plaintiffs will continue to suffer irreparable injury to their First Amendment rights during the pendency of this litigation," they wrote to U.S. District Judge Naomi Reice Buchwald. Their letter requests a pre-motion conference, in anticipation of a formal filing.
Backed by Columbia University's Knight First Amendment Institute, they sued in July because POTUS blocked them on Twitter. Their argument is that this violates their right to free speech because they can't respond to Trump's tweets. They say the president's Twitter account, @realDonaldTrump, operates as a designated public forum, and it's unconstitutional for the government to exclude people because of their viewpoints. On top of that, they argue that it hinders their access to information that POTUS otherwise made available to the public.
They argue that Buchwald should order the president to unblock them because their lawsuit is likely to win on the merits, and their constitutional rights are still being violated while the case goes on.
Read the full letter here. LawNewz.com has reached out to the White House for comment.
Plaintiffs include legal analyst Rebecca Buckwalter, police officer Brandon Neely, and Dr. Eugene Gu. They were blocked after criticizing Trump on issues like Russian election interference, health care, and covfefe.
When the complaint was first filed, Washington University School of Law Professor Gregory Magarian told LawNewz.com that this case is unprecedented.
"This lawsuit raises novel issues about the First Amendment and social media, so we should be careful in predicting the result," he wrote in an email.
That's right. The president's tweets resulted in an unprecedented issue in free speech case law. Welcome to 2017.
In a similar case, U.S. District Judge James Cacheris ruled that a local Virginia politician violated a constituent's First Amendment rights by blocking him on Facebook.
"The suppression of critical commentary regarding elected officials is the quintessential form of viewpoint discrimination against which the First Amendment guards," Cacheris wrote.
LawNewz.com Editor Colin Kalmbacher pointed out in a legal analysis article that this ruling bodes badly for Trump.
Thus, in line with the reasoning used in Cacheris' opinion last week, Trump's block-heavy behavior–if directed at American citizens or those in the United States–would very likely be found Constitutionally infirm.
[Screengrab via CBS]
Have a tip we should know? [email protected]