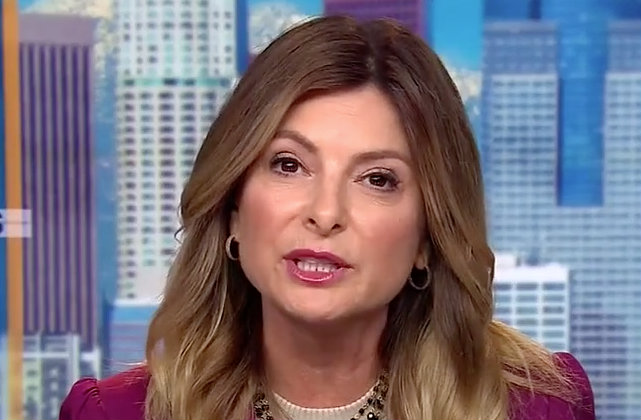 Feminist attorney Lisa Bloom, who has represented dozens of women against accused sexual harassers like Donald Trump and Bill O'Reilly, is now representing an alleged sexual harasser. In, quite frankly, a shocking move, Bloom agreed to give her "advising" services to film studio executive Harvey Weinstein, who is accused of harassing women over a thirty-year timespan. Immediately, many in the legal world wondered what would motivate such a principled women's rights advocate to represent a man facing such sordid accusations. Bloom claims she is trying to help Weinstein right a wrong and "evolve to a higher standard." But, in an interesting twist, LawNewz has learned that the movie giant is also backing Bloom in an effort to turn one of her books into a miniseries.
The allegations revealed in a New York Times article are disturbing to say the least. The paper's investigation found that dozens of women accused Weinstein of creating a hostile workplace in which they were subject to his ongoing, and persistent sexual advances. According to anonymous sources, Weinstein settled with at least eight different women over the years.
"Over the last year I've asked Lisa Bloom to tutor me and she's put together a team of people. I've brought on therapists and I plan to take a leave of absence from my company and to deal with this issue head on. I so respect all women and regret what happened," Weinstein said in a statement to LawNewz.com 
Bloom, daughter of feminist attorney Gloria Allred, has made her name over the last decade taking on sexual harassment cases in the work place. She has been one of the movement's most active and vocal media personalities. Most recently, she was credited with helping to get Fox News Host Bill O'Reilly fired after she represented several women who complained to the network about harassment. So, why now, would Bloom take on a client with such a questionable record of treatment towards women?
Bloom sent LawNewz.com this explanation:
As a women's rights advocate, I have been blunt with Harvey and he has listened to me. I have told him that times have changed, it is 2017, and he needs to evolve to a higher standard. I have found Harvey to be refreshingly candid and receptive to my message. He has acknowledged mistakes he has made. He is reading books and going to therapy. He is an old dinosaur learning new ways. He wants to reach out to any of the women who may have issues with him to talk to them in a respectful, peaceful way, with me present if that is acceptable to them.
However, a tweet that Bloom put out in April has been raising suspicions in the twittersphere about her true motivations.
BIG ANNOUNCEMENT: My book SUSPICION NATION is being made into a miniseries, produced by Harvey Weinstein and Jay Z! https://t.co/Z4pu7y0TfX

— Lisa Bloom (@LisaBloom) April 7, 2017
The docuseries backed by Jay Z and Weinstein will be called Rest in Power: The Trayvon Martin Story and will air on the Paramount Network. The series is based on Bloom's book Suspicion Nation: The Inside Story of the Trayvon Martin Injustice and Why We Continue to Repeat It, and a book by Martin's parents called Rest in Power: The Enduring Life of Trayvon Martin.
We emailed Bloom to find out if Weinstein's decision to produce her book had anything to do with her decision to take him on as a client in the harassment case. We will update if we get a response. Weinstein has denied many of the allegations, and has hired Bloom to do a comprehensive review of the company's policies and practices regarding women in the workplace.
Have a tip we should know? [email protected]
Rachel Stockman - President / On Air Host