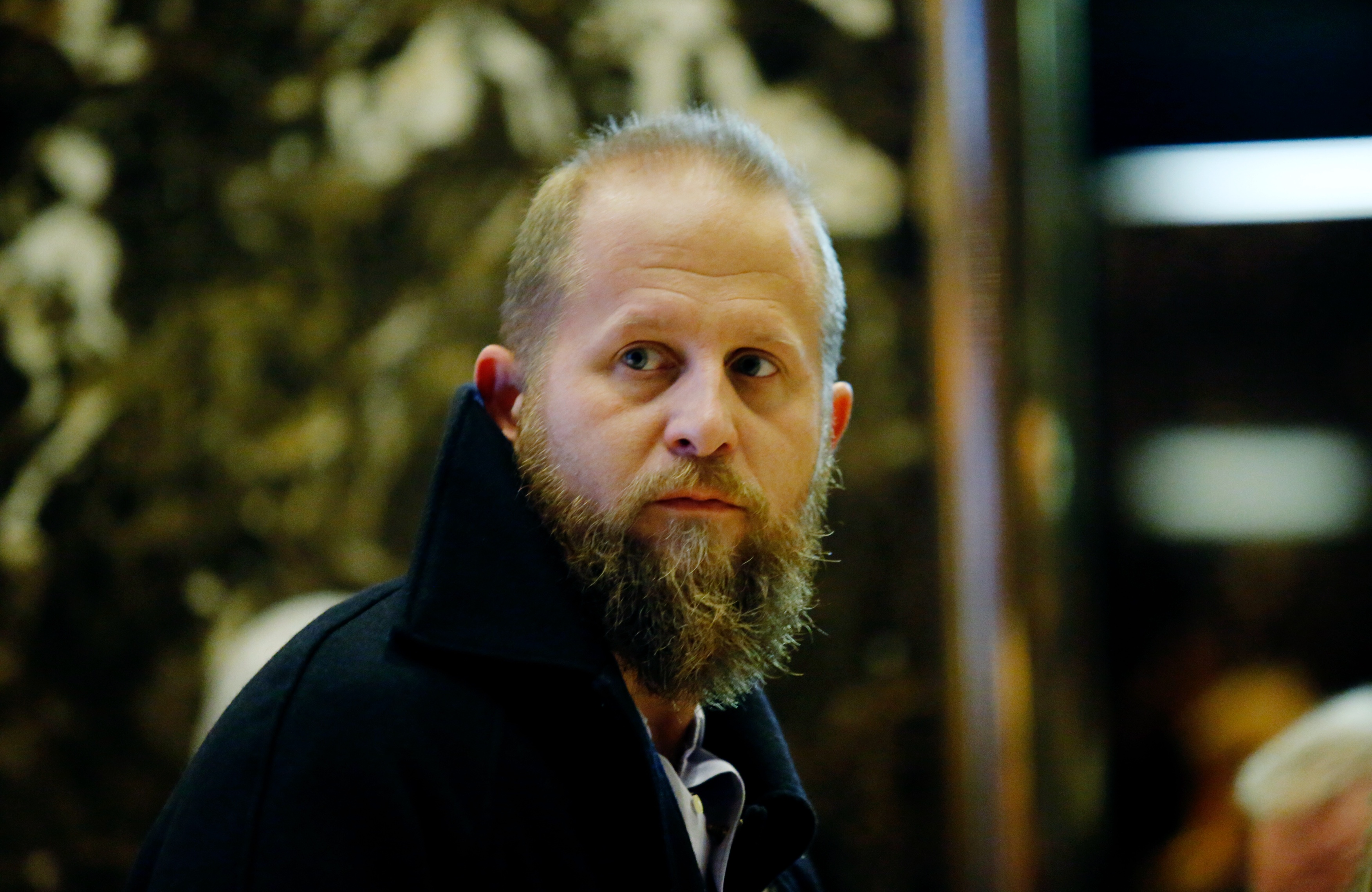 The man chosen to spearhead President Donald Trump's 2020 re-election bid previously ignored Congressional document production requests related to foreign interference in the 2016 general election–and is presently the subject of a subpoena request filed by Congressional Democrats.
Brad Parscale's appointment as Trump's 2020 campaign chair was announced mid-morning Tuesday by the White House. Prior to taking on this role, Parscale served as Trump's digital media director and "guru'" in 2016.
Because of his digital media work for Trump, however, Parscale eventually found himself embroiled in the broader Russiagate inquiry. On July 14, 2017, the head of web marketing firm Giles-Parscale agreed to appear before the House Permanent Select Committee on Intelligence in order to discuss what he did–or didn't–know about Russian electoral interference. Parscale released a copy of his testimony, noting, in part:
I am unaware of any Russian involvement in the digital and data operation of the 2016 Trump presidential campaign. The Trump campaign used the exact same digital marketing strategies that are used every day by corporate America. The only collaboration I am aware of in the Trump digital campaign was with staff provided to the campaign by Facebook, Google and Twitter…I have accepted a request from the House Intelligence Committee to meet with them for a voluntary interview, and I look forward to sharing with them everything I know.
That interview didn't seal the deal for Congressional investigators. On October 26, 2017, Democratic Representatives Jerrold Nadler and Elijah Cummings issued a series of letters to various Trump 2016 campaign vendors seeking documents related to suspected Russian electoral interference and asking those companies to categorically deny any contact with "foreign actors" during the 2016 presidential campaign.
Two of those vendors declined the Democrats' requests: (1) Cambridge Analytica; and (2) Giles-Parscale–the San Antonio, Texas-based data analytics firm run by Brad Parscale.
Parscale himself penned a November 3, 2017 letter refusing to comply with those requests. In that letter, he wrote:
As I made clear in the 60 Minutes interview cited in your letter, I share your concerns and would not want foreign governments meddling in our elections. But as I stated in that same interview, I do not have any firsthand knowledge of foreign interference in the 2016 election.

There are currently several congressional inquiries about Russia's involvement in the 2016 election, as well as an ongoing investigation by Special Counsel Robert Mueller…I respectfully decline to make document productions and respond to inquiries that are duplicative of their work.
In response to Parscale's denial and failure to produce those documents, Nadler and Cummings moved for Parscale to be subpoenaed. On December 14, 2017, the two ranking oversight committee members sent a letter to GOP Representatives and then-committee chairs, Trey Gowdy and Bob Goodlatte, formalizing their subpoena request.
In a press release announcing the request, Nadler and Cummings wrote, "a letter from Brad Parscale of Giles-Parscale notably failed to deny that his company had contacts with or received information from foreign actors or governments during the 2016 campaign. Recent press accounts have reported that Donald Trump, Jr. emailed Parscale about his correspondence with WikiLeaks."
The Democratic letter itself presses the non-denial issue and makes an explicit plea for the subpoenas to compel document production, noting, "neither Giles Parscale nor Cambridge Analytica have denied these contacts. We therefore request that our committees issue subpoenas to these companies to compel the production of the information they are withholding from Congress."
Gowdy and Goodlatte ultimately did not agree to their Democratic colleagues' subpoena request.
[image via EDUARDO MUNOZ ALVAREZ/AFP/Getty Images]
Follow Colin Kalmbacher on Twitter: @colinkalmbacher
Have a tip we should know? [email protected]