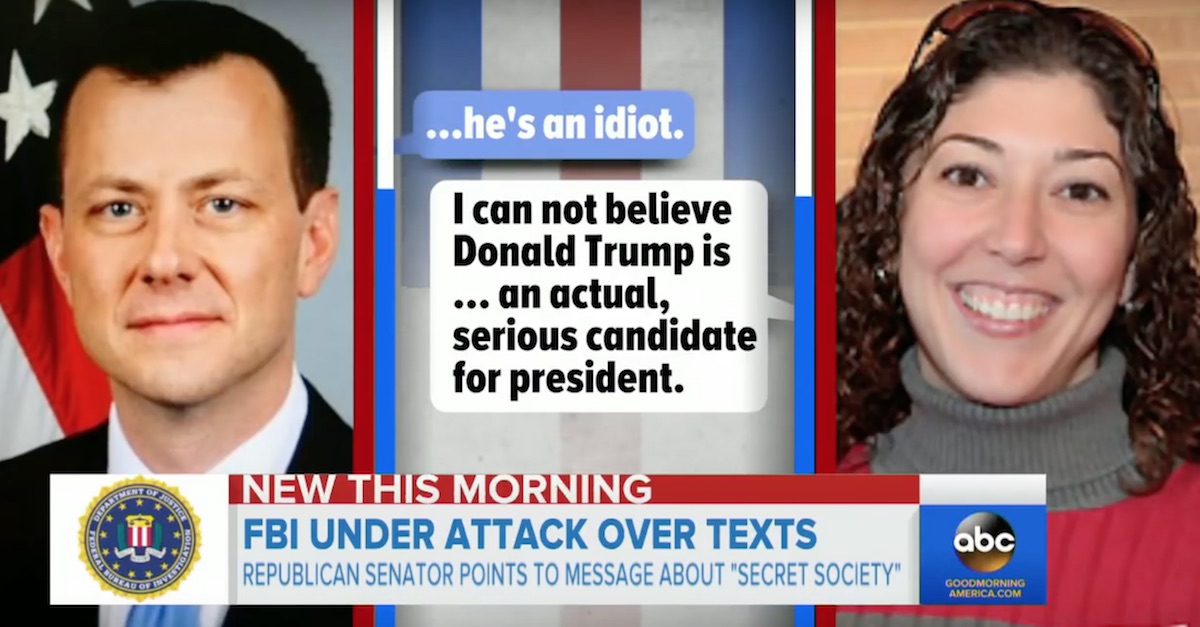 President Donald Trump reportedly "sharply" questioned U.S. Attorney General Jeff Sessions and FBI Director Christopher Wray on January 22 and 23 about why FBI special agent Peter Strzok and FBI later Lisa Page still had jobs and wanted them gone.
Vox reported Friday that Trump met with Sessions and Wray at the White House on January 22 and demanded to know why Strzok and Page still had jobs despite the revelations they exchanged anti-Trump texts. Vox's unnamed sources (two people with knowledge of the meeting) say Trump "pressed" Sessions and Wray to "work more aggressively to uncover derogatory information."
A second meeting, the sources said, between only Trump and Sessions happened the next day wherein Trump "aggressively advocated that Strzok and Page be fired."
The takeaway was that this shows Trump has in fact targeted FBI officials because of Special Counsel Robert Mueller's Russia probe.
Oh and by the way, the day of the second meeting was January 23.
Check out what Trump tweeted just before midnight that day:
Strzok and Page, in case you've missed it, have become household names among those who regard the Russia probe as nothing more or less than an anti-Trump conspiracy cooked up by partisan FBI hacks, and who regard the Hillary Clinton Emails Investigation's (Strzok was involved there, too) no charges result as a partisan free pass.
While Strzok was not fired over the texts with Page, he was removed from the investigation and reassigned to another department.
Former FBI Director James Comey, it should be noted, did say Thursday that he understands why Trump is concerned about these texts.
"I get why he would be very concerned about that. It's the reason why Bob Mueller removed Peter Strzok, who is an excellent agent, removed him from the investigation," Comey told CNN's Jake Tapper.
"It's poor judgment and it shouldn't happen," Comey added about the Page-Strzok texts.
Have a tip we should know? [email protected]