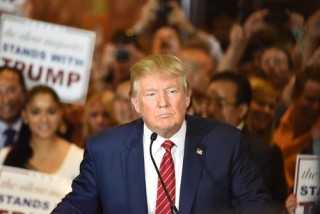 Republican leaders' phones ring off the hook, bombarded by angry voters. Delegates face death threats, with at least one afraid to leave the premises at July's Republican National Convention. This is the culture of the Republican party these days; a culture that some blame on Donald Trump's campaign, according to a Politico report.
It's easy to see why. It was a Trump adviser who revealed the personal phone number of Tennessee's GOP chairman on Twitter, encouraging supporters to contact him while accusing the party of trying to steal delegates. A prominent Trump supporter threatened to send protesters to delegates' hotel rooms if they stop supporting The Donald at the convention. Police are investigating threats that Trump supporters made towards several Indiana delegates.
CALL THE TENNESSEE CHAIRMAIN, RYAN HAYNES at 865-919-4094! Let him know you support the TRUMP delegates! #Trump2016 pic.twitter.com/Po8IQUT3VJ

— Dan Scavino (@DanScavino) April 2, 2016
While Trump himself is not actively endorsing intimidation, some believe he's not doing enough to condemn it. Change may be on the way, though, as the Trump camp has recently gotten some fresh blood. New convention chief Paul Manafort is looking to move Trump away from the loud behavior that has riled up his base over the course of his campaign.
Some say that campaign manager Corey Lewandowski is to blame for the tactics that caused the present state of affairs. Someone close to Manafort told Politico that those who had been running the show for Trump didn't do enough to keep supporters' violent behavior under control, but that a shift in tone is coming. "That's all going to settle down now that Paul is in charge."
[Image via a katz/Shutterstock]
Have a tip we should know? [email protected]