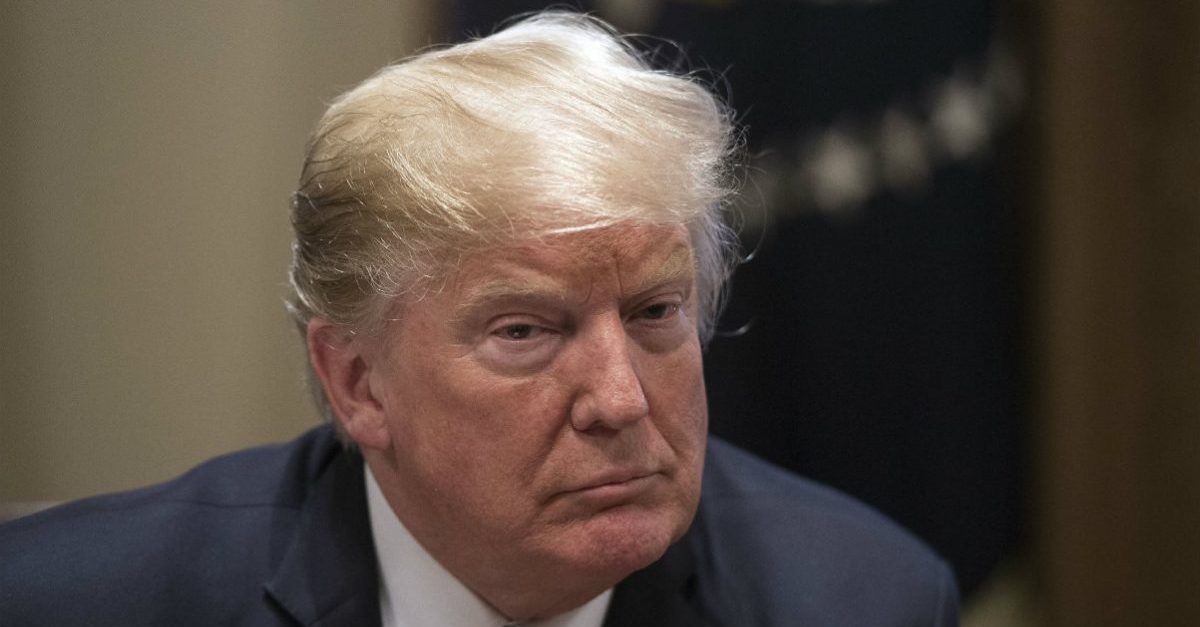 Over the weekend, a New York Times report came out saying that after the firing of FBI Director James Comey, the FBI opened an investigation into whether President Donald Trump himself was a Russian asset. Now, CNN has obtained transcripts of closed-door Congressional interviews that shed light on discussions going into this. As it turns out, it appears FBI officials recognized that while Comey's termination may have had bad optics and needed to be looked at, it was not necessarily evidence that the president was actually working with Russia.
"There's a range of things this could possibly be," then-FBI general counsel James Baker told House investigators in 2018 according to transcripts obtained by CNN. "We need to investigate, because we don't know whether, you know, the worst-case scenario is possibly true or the President is totally innocent and we need to get this thing over with — and so he can move forward with his agenda."
Baker was discussing a meeting between several senior FBI officials prior to the investigation, which has not resulted in any publicly-known evidence supporting the idea that Trump was acting on behalf of Russian interests when he fired Comey.
When asked directly by Rep. John Ratcliffe (R-Texas) if Trump was acting at Russia's behest when he fired Comey, Baker replied, "I don't know." He made clear that this was only a "theoretical possibility."
Whether or not Trump was acting in his own personal interest, rising to the level of obstruction of justice, is another matter that is also the subject of an ongoing investigation by Special Counsel Robert Mueller.
In a separate Congressional interview, former FBI attorney Lisa Page said, "This case had been a topic of discussion for some time." Her discussion was in reference to a text message she received from former FBI agent Peter Strzok that said, "We need to open the case we've been waiting on now while Andy is acting," referring to Andrew McCabe, who took over as acting director after Comey's firing.
Page explained, "The 'waiting on' was an indecision and a cautiousness on the part of the bureau with respect to what to do and whether there was sufficient predication to open," but Trump's supporters claim this was evidence that the FBI had it in for Trump from the start.
When asked directly by Fox News' Judge Jeanine Pirro, in reference to the Times report, if he was a Russian asset, Trump said, "I think it's the most insulting thing I've ever been asked. I think it's the most insulting article I've ever had written. And if you read the article, you'd see that they found absolutely nothing."
[Image via NICHOLAS KAMM/AFP/Getty Images]
Have a tip we should know? [email protected]