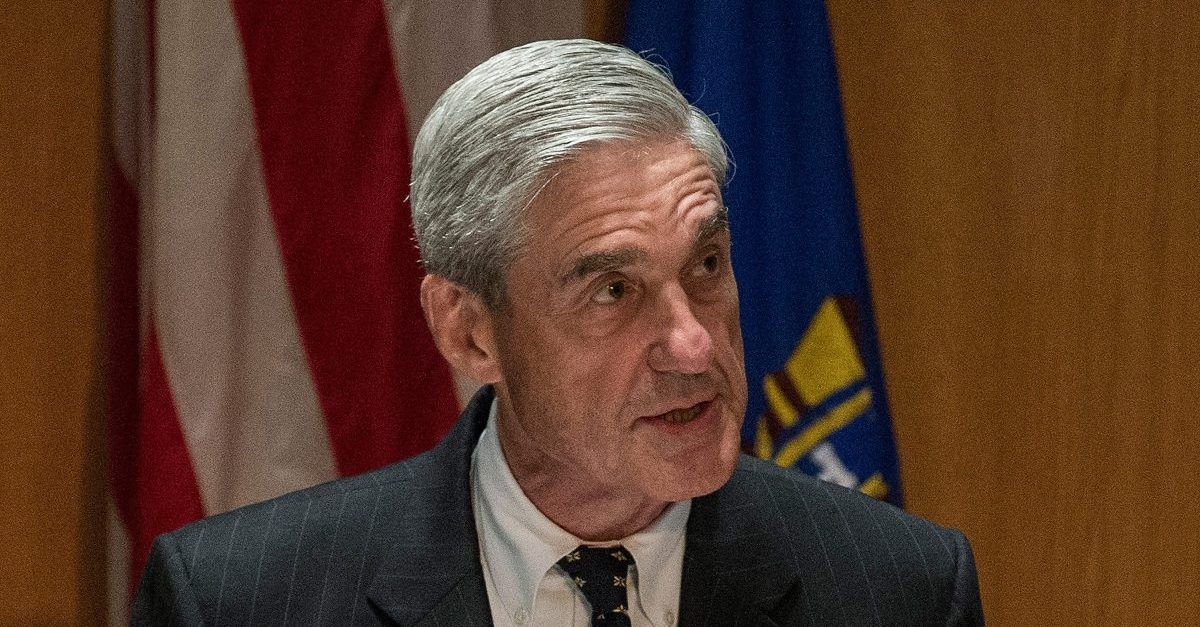 Special Counsel Robert Mueller has been bringing on more attorneys from the U.S. Department of Justice and U.S. Attorney's offices to assist in the Russia investigation, using an increasing amount of DOJ resources for the probe, according to a Bloomberg report. The use of these additional attorneys, as well as FBI agents, instead of adding to his own office, could be a sign that he's looking to have the Justice Department itself handle parts of the investigation, current and former officials told the publication.
The report notes that while Mueller's office had spent $7.7 million through March on the investigation of possible Trump campaign ties to Russian interference with the 2016 election, the Justice Department has that beat, shelling out $9 million in connection with the probe in that time. Mueller first took over the investigation in May 2017.
Apparently, the growing number of court issues have resulted in a large amount of work that is making things difficult for Mueller's office of 17 prosecutors, and he doesn't plan on hiring anyone else.
Instead, the officials said, Mueller could be referring elements of his investigation to the Justice Department itself. He already made at least one referral during his investigation, which eventually led to the raid of Michael Cohen's home, office, and hotel room that has already resulted in more than a million documents in the hands of federal prosecutors. While the raid was reported to be at least partially the result of a Mueller referral, the matter is being handled by lawyers in the U.S. Attorney's office in the Southern District of New York.
In addition to New York, Mueller has reportedly turned to Pittsburgh; Alexandria, Virginia; and other locales for assistance from federal investigators.
It remains to be seen whether Mueller will turn to the DOJ to take over any part of his work, or which parts in particular. Presently, his big challenges have been in matters that are not connected to any alleged collusion between the Trump campaign and Russia. Former Trump campaign manager Paul Manafort has proven stubborn in his refusal to plead guilty, with two trials fast approaching in his cases. The first of which, in Virginia, is set to begin in just three weeks. The other, in Washington, D.C., is scheduled for September.
Mueller is also meeting resistance in his case against alleged Russian trolls and entities who are accused of carrying out operations in the United States to influence voters. The allegations do not make any assertions that the Trump campaign knowingly participated in any of the alleged efforts.
[Image via Andrew Burton/Getty Images]
Have a tip we should know? [email protected]