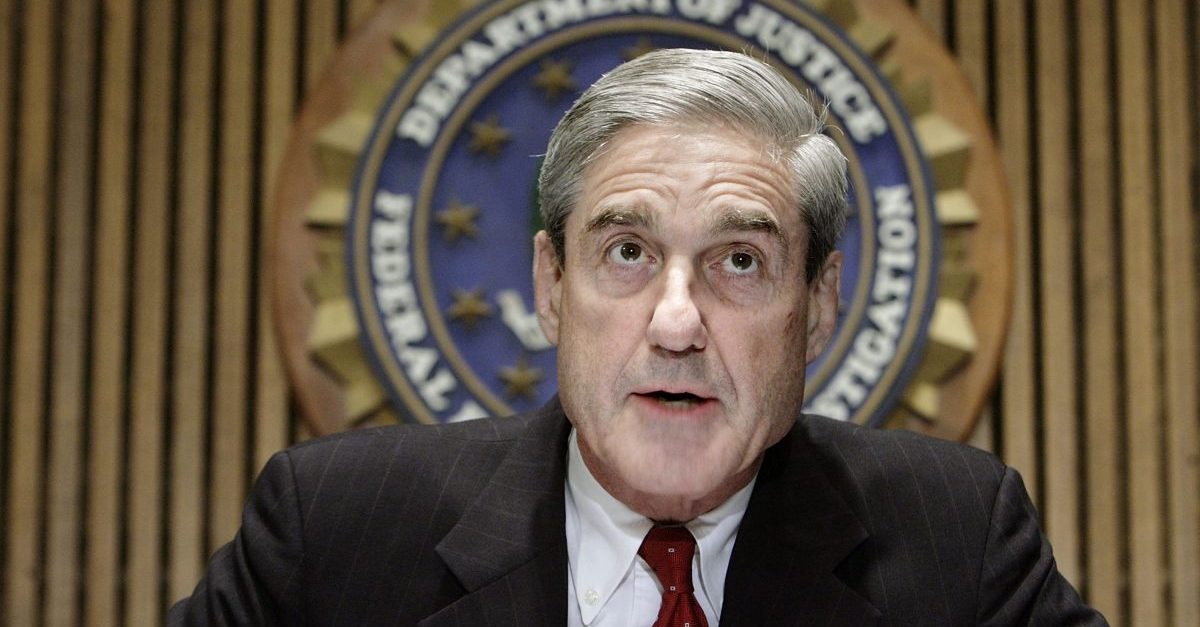 Attorney General William Barr made good on his promise to release a redacted version of Special Counsel Robert Mueller's Russia report on Thursday. The report details Mueller's findings related to Russian efforts to interfere in the 2016 election, whether or not the Trump campaign was involved in such efforts, and suspicion that President Donald Trump may have obstructed the investigation.
As expected based on Barr's letter to Congress, the roughly 400-page report doesn't reach any conclusions regarding the obstruction issue, but it does lay out the evidence that Mueller examined. Mueller looked at ten different episodes in examining possible obstruction. [Read the report here.]
Barr and Deputy Attorney General Rod Rosenstein evaluated the evidence and determined that the evidence "wasn't sufficient" prosecute Trump for obstruction. Barr's letter said this determination was independent of the current Justice Department policy not to indict a sitting president.
Democrats have eagerly anticipated the release of the report, so they could see what evidence Mueller found that would support an obstruction case. President Bill Clinton was impeached for alleged obstruction, and President Richard Nixon would have been, had he not resigned.
Regarding election interference, Mueller's report goes into efforts made by Russian individuals, entities, and government actors to influence American voters. Those efforts include complex operation allegedly backed by the groups Internet Research Agency and Concord Management and Consulting, which prosecutors have said included using fake identities to conduct social media disinformation campaigns and grassroots activism.
Additionally, the hacker known as "Guccifer 2.0," who allegedly hacked Democratic National Committee emails that were later published by WikiLeaks, has been said to be a persona used by the Russian GRU intelligence agents.
Despite these extensive allegations against Russia, Mueller did not find evidence sufficient for charging anyone connected to the Trump campaign with any illegal activity related to a conspiracy with Russia.
Perhaps more intriguing than what has now been revealed to the public is what hasn't been. Barr redacted significant portions of the report, blocking out grand jury information, intelligence sources and methods, information on peripheral/uncharged third parties, and information that would jeopardize ongoing DOJ prosecutions. Barr said he would color-code the redactions and include explanatory notes so readers would understand why various portions were being kept hidden.
House Democrats have been calling for a full, unredacted release of the report. Barr has cited a recent D.C. Circuit Court decision that said courts do not have the authority to order disclosure of grand jury information, except for in particular circumstances. Should this matter go before a judge, the issue would likely be whether House inquiries could be viewed as analogous to judicial proceedings.
[Image via Chip Somodevilla/Getty Images]
Have a tip we should know? [email protected]