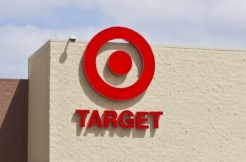 Target has announced that transgender customers and employees can "use the restroom or fitting room facility that corresponds with their gender identity," the store chain said in a statement issued Tuesday.
As reason for issuing the statement, the store mentioned that several states were proposing bathroom laws that would make transgender people use bathrooms according to the gender assigned at their birth. Minnesota is considering such a bill while one just (temporarily) died in Tennessee. North Carolina passed the bill known as HB2 in March. This law covers bathrooms in publicly run buildings like schools.
"Given the specific questions these legislative proposals raised about how we manage our fitting rooms and restrooms, we felt it was important to state our position," Target's statement read. "Everyone deserves to feel like they belong. And you'll always be accepted, respected and welcomed at Target.
Molly Snyder, a Target spokesperson, told the Minnesota Star Tribune that the store isn't saying anything technically new.
"It's a restatement of policy," she said in a Tuesday report. "It's just us being very overt in stating it."
North Carolina's law has face its share of boycotts and criticism because of the law. Several high profile musicians, like Bruce Springsteen and Ringo Starr, have canceled concerts in the state. In a joint letter, over 100 CEOs from companies like Facebook and Starbucks asked Gov. Pat McCrory and North Carolina's legislature to repeal the law.
The comment section of the statement, available online, shows that their policy too has garnered as much criticism as support. While some readers promised to visit Target more often, others pledged never to go there again.
[image via Shutterstock]
–
Follow Alberto Luperon on Twitter (@Alberto Luperon)
Have a tip we should know? [email protected]