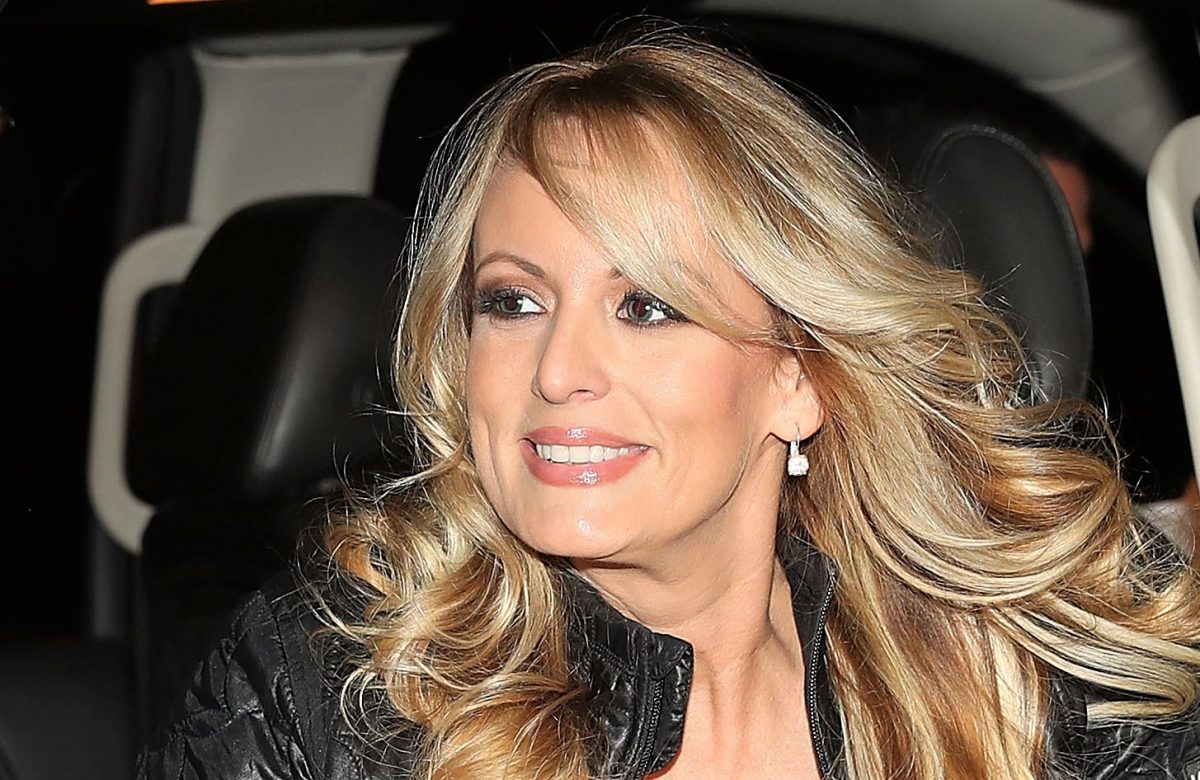 The saga of Stormy Daniels and President Donald Trump continued on Friday, when Daniels' attorney Michael Avenatti appeared on MSNBC's Morning Joe and claimed that Daniels was physically threatened in connection with efforts to silence her after she claimed to have had an affair with Trump in 2006.
That sure sounds like a crime, doesn't it? Well, maybe.
California Penal Code 422(a), which covers criminal threats, says:
Any person who willfully threatens to commit a crime which will result in death or great bodily injury to another person, with the specific intent that the statement … is to be taken as a threat, even if there is no intent of actually carrying it out, , which, on its face and under the circumstances in which it is made, is so unequivocal, unconditional, immediate, and specific as to convey to the person threatened, a gravity of purpose and an immediate prospect of execution of the threat, and thereby causes that person reasonably to be in sustained fear for his or her own safety or for his or her immediate family's safety, shall be punished by imprisonment in the county jail not to exceed one year, or by imprisonment in the state prison.
Of course, key language here is "unconditional." If Daniels was simply threatened with harm, it could qualify under this statute. However, if she was threatened with harm if she said something she wasn't supposed to, that would be a conditional threat, which doesn't qualify under that statute, but might fall under California Penal Code 518 PC, which covers extortion.
Another important phrase is "death or great bodily injury." Depending on what the alleged threat was, it might not rise to the level of a criminal threat. In California, "great bodily injury" means an injury that is substantial or significant. Examples in past cases have included a broken bone or a black eye that lasts a long time, but minor injuries like lacerations typically don't count.
Avenatti didn't say who the alleged threat came from. He didn't say if it came from Michael Cohen or anyone associated with Donald Trump. However, if the threat does fall under a criminal statute and it came from someone who was directed by Cohen or someone on Trump's team, the person who gave the instruction could potentially be charged with conspiracy under California Penal Code 182. In a situation like this, conspiracy could carry a punishment of up to a year.
Avenatti wasn't clear on whether the physical threat came before or after Daniels signed her non-disclosure agreement. The lawsuit does say that she continues to face intimidation tactics to keep her quiet, including being coerced into signing a statement in January 2018 that says that reports of an alleged affair between her and Trump are false. If that 2018 statement comes up in legal proceedings, Daniels could deny its truth by claiming she signed it under duress. During an interview with Law&Crime, an attorney for Michael Cohen claimed they were unaware of any physical threat, and asked that Stormy Daniels' attorney provide proof.
Since many details are missing from the threat allegations at this point in time, it's difficult to say just yet what the legal ramifications could be. Between the lawsuit and an upcoming 60 Minutes interview with Daniels, however, we should find out a whole lot more.
[Image via Joe Raedle/Getty Images]
Have a tip we should know? [email protected]