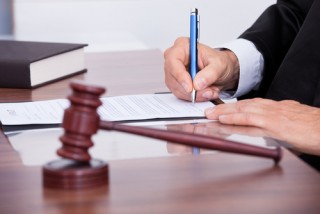 In three separate opinions on Friday, the Kansas Supreme Court ruled that changes to sex offender registration laws do not apply retroactively. Later that same day, they handed down a fourth decision overruling the other three, the Kansas City Star reported.
The reason for the immediate change is that the first three cases were all heard in September 2014, one year before the fourth. During the time in between, a new justice joined, replacing an interim judge. The new justice, Caleb Stegall, decided the fourth case, overruling the others. All four cases were 4-3 decisions, with the change in justices making the difference. Due to the change of the court's makeup, all four decisions were held so they could be issued on the same day.
The three earlier cases said that what had been a 10-year registration period could not retroactively be extended to 25-years, because it meant an additional punishment for a crime that was committed before the new law took effect. In the fourth case, Justice Stegall ruled that a lifetime registration was proper, and not an additional punishment, therefore not violating state laws against cruel and unusual punishment.
Despite the court's changed approach to retroactively changing registration requirements, the defendants in the first three cases will not be affected by the fourth case. Their registration periods will not be altered.
Have a tip we should know? [email protected]