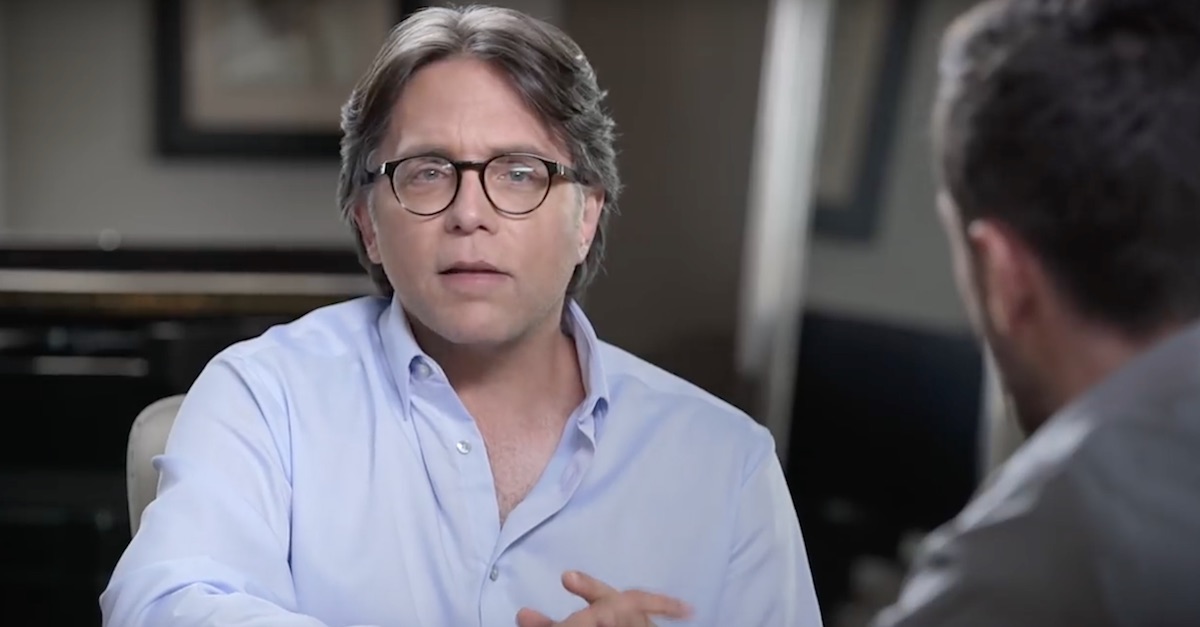 Not one but two Seagram's liquor heiresses are embroiled in the NXIVM (nex-ee-um) sex cult investigation due to their alleged involvement in it.
The New York Post is reporting that two "former students" of alleged sex cult leader Keith Raniere are suing heiress Sara Bronfman-Igtet. She is the sister of Clare Bronfman. Both are daughters of deceased Seagram's billionaire CEO Edgar Bronfman.
Isabella Martinez and Gabrielle Leal claim that Bronfman-Igtet was instrumental in "ensnar[ing]" them in the sex cult by convincing them to take Raniere's "Executive Success Program" (ESP) courses on the idea that they were "equivalent to a 'practical MBA'" courses.
They say Bronfman-Igtet touted Raniere as "one of the World's Smartest Men" and a judo champion, among other things, while exposing them to a fraudulent scheme meant to scam students out of "millions of dollars." They allege that this money ($2,400 each for a five-day course) was then used to fund a criminal enterprise that allegedly included money laundering, sex trafficking and kidnapping.
They claim Bronfman-Igtet didn't tell them that Raniere had been sued and fined in the past for running an "illegal multilevel marketing business."
As Law&Crime reported in July, Clare Bronfman, a long-time funder of NXIVM, was arrested on racketeering conspiracy charges. The Post said Bronfman-Igtet played no small role in her sister's release ahead of trial, shelling out $100 million to bond her out.
Clare Bronfman's defense attorney Susan Necheles said at the time that her client "did nothing wrong" and that "NXIVM was not a criminal enterprise but […] an organization that helped thousands of people."
"Smallville" actress Allison Mack and others are at the center of the probe. She and Raniere have both denied allegations of sex slavery.
Mack and Raniere were hit with sex trafficking, conspiracy, and forced labor charges in the Eastern District of New York. Federal prosecutors alleged that Mack lured women into the group, who in turn became sex slaves for Raniere through "force, threats of force, fraud, and coercion." The allegations also include charges of "commercial sex acts." Prosecutors accused Raniere of having "a rotating group of 15 to 20 women" as part of a harem.
Raniere's defense attorney Paul DerOhannesian said in May, "It's still the United States of America, and adults can engage in sexual relationships if they consent to them."
"I think what you're going to see is these were consenting adults who knew what they were doing and approved of it – and I think that's at the core of the sexual allegation in this matter," he said.
Judging by the statements of the women in the lawsuit, they don't not agree that they knew what they were doing when they got involved in Raniere's organization by taking these classes.
Bronfman-Igtet has not responded.
[Keith Raniere, Image via YouTube screengrab]
Have a tip we should know? [email protected]