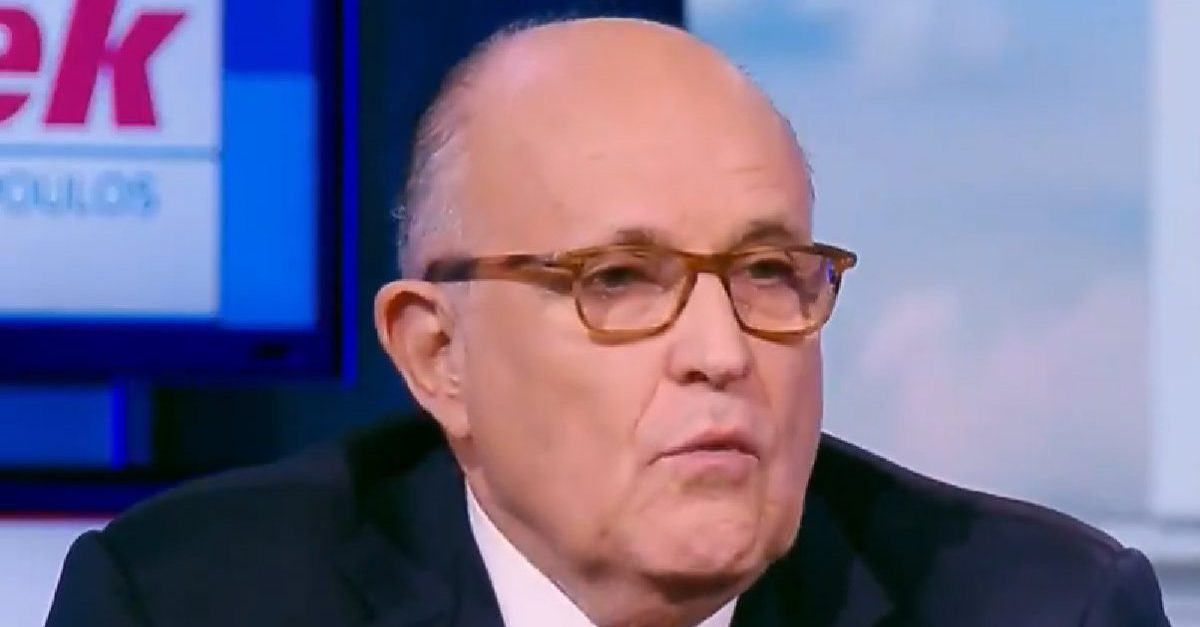 Trump attorney Rudy Giuliani said in an interview with the Huffington Post on Tuesday that the FBI asked him questions about remarks he made two days before former FBI Director James Comey sent a letter to Congress about further examining then-presidential candidate Hillary Clinton's email investigation.
Giuliani said that the FBI asked him questions about his "surprise" prediction, but that they were "satisfied" with his answers. He then joked that the FBI could just raid his office like they did to Michael Cohen for follow-up information.
"[The FBI agents] said they were satisfied," he said. "If they want to interview me all over again? They can interview me all over again. … Maybe they'll come raid my office like Michael Cohen."
Giuliani went on Fox News on October 26, two days before Comey sent that letter in 2016, saying that a "surprise" was about to drop.
You may recall that Comey sent the letter to Congress on Oct. 28 and then closed the investigation again a couple of days before the Nov. 8 election, in which Donald Trump was elected. The repercussions of this week and half period of time and the months leading up to it continue to be felt today, and some argue that Comey's decisions may have cost Clinton the election.
"That's all they asked about. What was I talking about in terms of 'surprise'?" he said. "What was I talking about when I was talking about new information?"
In the video, Giuliani projects confidence in his explosive insider information. CNN's Don Lemon cuts to a video of Giuliani predicting a "pretty big surprise."
When asked what he meant, Giuliani said, "You'll see," and laughed heartily.
"We've got a couple of things up our sleeve that should turn this around," Giuliani added.
The clip has been taken to mean that Giuliani knew about the Comey letter before it was released.
Giuliani denied that.
"Did I get any leaks from the FBI? I said no," he said. He also said the big surprise he teased was a 20-minute national TV ad bashing Comey. He said that the FBI interview took place "at the Trump hotel, believe it or not."
"They said they would come to me, and I said that was the place to do it," he added.
[Image via ABC screengrab]
Have a tip we should know? [email protected]