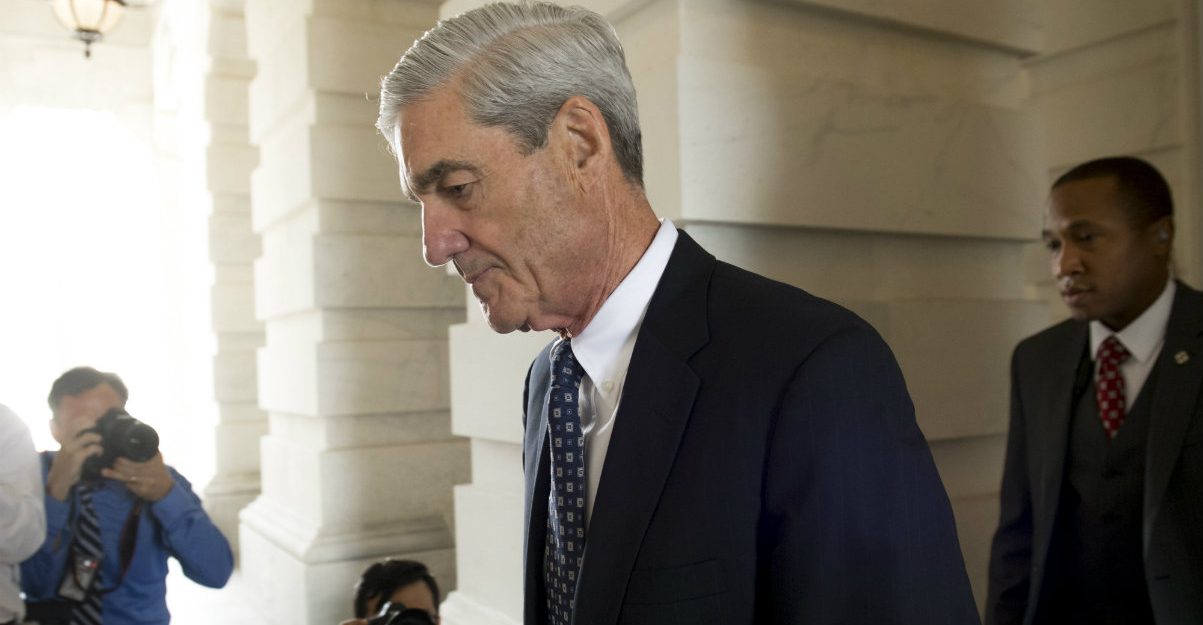 Andrew Miller, former aide to ex-Trump advisor Roger Stone, is flirting with danger.
Miller lost his challenge of Special Counsel Robert Mueller's authority eight days ago and was ordered by a federal judge to appear before the grand jury. Today, Friday, that same judge is holding Miller in contempt of court for ignoring the subpoena.
According to the Washington Post, after Miller refused to appear as scheduled on Friday, U.S. District Chief Judge Beryl Howell held Miller in contempt.
Miller's lawyer Paul Kamenar said this is what they wanted.
He said, "[W]e asked him to be [held in contempt] in order for us to appeal the judge's decision to the court of appeals." The judge reportedly stayed her order so that Kamenar can appeal. If they lose that appeal and Miller continues to dodge the grand jury, he may be jailed.
Just over a week ago, Judge Howell shut down Miller's attempt to quash the Mueller subpoena.
"Witness [Miller]'s Second Motion to Quash Subpoena is denied. Consequently, the witness is ordered, pursuant to the grand jury subpoenas served by the Special Counsel, to appear before the grand jury to provide testimony at the earliest date available to the grand jury, and to complete production of the subpoenaed records promptly," she wrote in her conclusion.
Her opinion ran more than 90 pages.
As Law&Crime previously reported, Stone's one-time go-to guy Miller was called to appear before a grand jury in relation to Mueller's ongoing probe but did not.
Kamenar said he intended to fight the subpoena by arguing that Mueller's appointment was unconstitutional, and he did. He's lost that fight. As we noted then, this tactic had already been attempted–unsuccessfully–by Paul Manafort's attorneys, and is currently being used by an alleged Russian troll farm facing criminal charges from Mueller's office.
Miller became the third Stone acolyte to be subpoenaed by Mueller.  John Kakanis and Jason Sullivan were already reportedly called to testify before the grand jury in the wide-ranging electoral interference probe. Since then, news that Mueller planned to subpoena the so-called "Manhattan Madam" came out. Kristin Davis was also reportedly linked to Stone.
Davis has sat down with Mueller's team for a voluntary interview. 
On Thursday, news broke that Mueller intends to subpoena another person connected to Roger Stone: Randy Credico. 
Credico, a radio host-comedian acquaintance of Stone's, who Stone reportedly asked to contact WikiLeaks founder Julian Assange, declined a request for a voluntary Mueller interview because he didn't want to be known as a "rat."
Miller was once described by Stone as a "trust fund baby" who's "like a son to me."
[Image via Saul Loeb and AFP and Getty Images]
Have a tip we should know? [email protected]