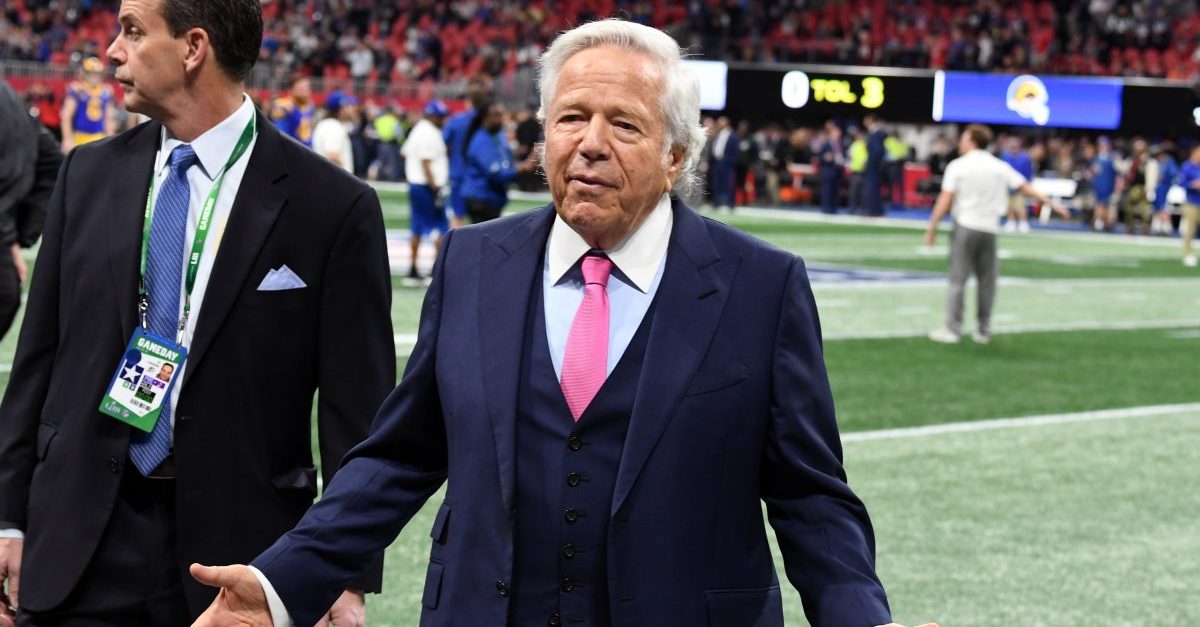 Robert Kraft is reportedly going to continue fighting the criminal case against him. The New England Patriots owner is expected to reject a generous plea offer from Palm Beach County prosecutors. Kraft received an offer that wold have resulted in the charges being dropped, provided he would admit that he would be found guilty of soliciting prostitution if the case went to trial.
CNN reported on Wednesday that, according to their source, Kraft will reject the deal and move forward with his defense.
Kraft was arrested as part of an operation carried out by law enforcement officials that ensnared more than 100 people allegedly involved in prostitution. Police said Kraft twice visited the Orchids of Asia Day Spa in Jupiter, Florida, just one of several establishments accused of providing prostitution. Women involved were allegedly trafficked against their will.
"We categorically deny that Mr. Kraft engaged in any illegal activity," an attorney for Kraft said.
Police, on the other hand, claim that they have video evidence that Kraft paid for and was on the receiving end of sexual acts at the spa. According to TMZ, Kraft and his legal team filed a motion on Wednesday asking the court for a protective order that would prevent the police from releasing that video.
Kraft was one of 24 men who were given the same plea offer for the misdemeanor charges, which the prosecutor's office said was standard for first-time offenders. The deal, in addition to requiring an admission of guilt, would require an STD test and completion of 100 hours of community service.
[Image via Kevin Winter/Getty Images]
Have a tip we should know? [email protected]