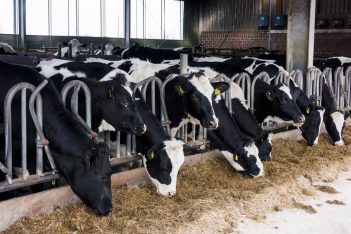 A multi-million dollar settlement reached in a class action lawsuit involving the allegations of price fixing among dairy farmer groups means residents of 15 states and the District of Columbia are eligible for refunds if they purchased milk products since 2003.
To get a refund, consumers in eligible states have until January 31 to fill out a simple online form at BoughtMilk.com and then you'll receive instructions on how to collect between $10 — $20 in expected settlement funds.
Residents of the following states who purchased milk products since 2003 are eligible for the refund:
Arizona
California
Kansas
Massachusetts
Michigan
Missouri
Nebraska
Nevada
New Hampshire
Oregon
South Dakota
Tennessee
Vermont
West Virginia
Wisconsin
The defendant in the class action lawsuit denied all allegations, but agreed to the settlement and it was approved at court hearing held last month.
If you lived in one of the 15 states, or the District of Columbia and purchased "milk or fresh milk products, including cream, half & half, yogurt, cottage cheese, cream cheese, or sour cream," then you are eligible to receive a refund.
[image via shutterstock]
Have a tip we should know? [email protected]