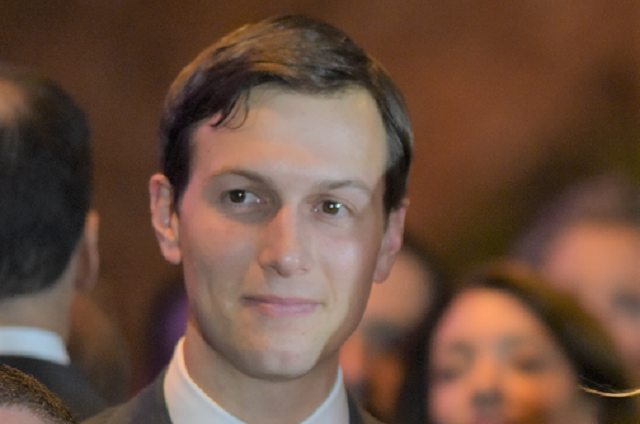 A new report from The New York Times reveals that, according to sources, Jared Kushner left out a few things when he submitted his questionnaire for applying for top-secret security clearance. The form asks for a list of all contacts with foreign governments during the last seven years, but Kushner reportedly left out dozens of encounters with foreign officials in the past few months, including with the Russian ambassador to the U.S. and the head of Vnesheconombank, a Russian government-owned bank that is the target of U.S. sanctions.
The form states there could be serious repercussions for "withholding, misrepresenting, or falsifying information." That includes losing access to classified material, no longer being eligible for certain positions, or prosecution. However, the Times reports that prosecution is rare, and people can often avoid punishment by amending the forms, if the government believes that the omissions were just oversights, and not deliberate.
Indeed, Kushner's lawyer, Jamie Gorelick, said that the form was sent in prematurely on January 18, and a day later, Kushner told the FBI he would submit more information. Kushner reportedly told the FBI:
During the presidential campaign and transition period, I served as a point-of-contact for foreign officials trying to reach the president-elect. I had numerous contacts with foreign officials in this capacity. … I would be happy to provide additional information about these contacts.
Aides for Kushner told The Times said that he's gathering the relevant information and plans to turn it over during an FBI interview.
This will likely also come up when Kushner faces questions from the Senate Intelligence Committee, which is planning on talking to him about his Russian meetings as part of their probe into President Donald Trump's campaign connections with Russia.
Have a tip we should know? [email protected]