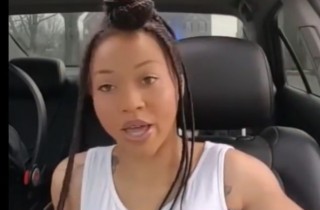 The Baltimore County State's Attorney Scott Shellenberger announced on Wednesday that his office is not pressing charges against police officers involved in the shooting of Korryn Gaines and her 5-year-old son.
The incident took place in August, when police went to Gaines' apartment to apprehend her and another individual for outstanding warrants. After knocking and waiting for 10 minutes while hearing activity inside, officers used a key to enter, and found Gaines pointing a shotgun in their direction while she held the 5-year-old. A man and a 1-year-old child were also present. Police apprehended the man when he tried to flee with the younger child.
After a standoff that lasted more than five hours, Gaines allegedly said, "If you don't leave, I'm going to kill you." An officer fired, and shots were exchanged between both sides. Gaines died after being shot multiple times, and the 5-year-old was hit once. Police identified the officer who shot Gaines and the child as Officer Ruby. The State's Attorney's Office determined from its investigation that the bullet that struck the child "had passed through something" before hitting him, according to a letter from Shellenberger to Baltimore County Police.
The State Attorney's Office said in a statement:
The Baltimore County State's Attorney's Office has completed its review of the police investigation into the August 1, 2016 shooting of Korryn Gaines in Randallstown.

This Office has determined that the officer was justified in shooting Ms. Gaines and the State will take no further action in this case. Criminal charges are not warranted.
Gaines' family said earlier this month that they are suing, claiming that Officer Ruby did not shoot out of fear, but from frustration during the long standoff.
[Image via screengrab]
Have a tip we should know? [email protected]