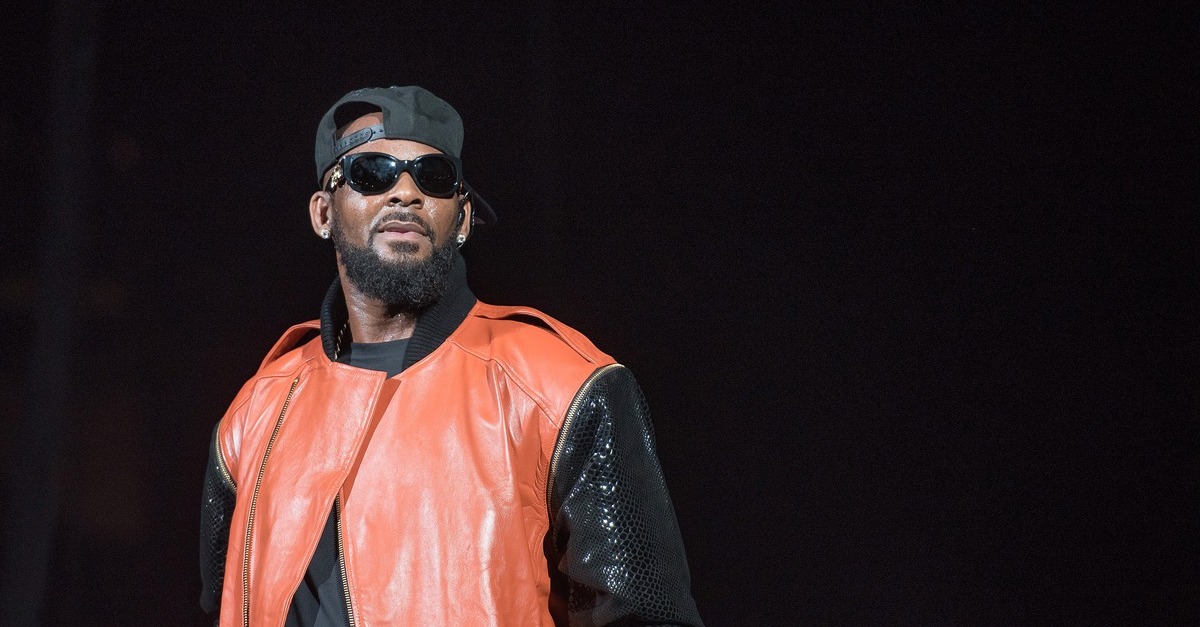 Things keep getting worse for R. Kelly. The R&B singer was indicted on 10 felony counts of aggravated criminal sexual abuse for allegedly sexually assaulting four females, then he was stuck in jail for days because he couldn't put up the necessary $100,000 in bail money. Now another alleged failure to make payments could put him behind bars again.
Prosecutors in Chicago are reportedly looking into unpaid child support payments that Kelly was supposed to make to his ex-wife Drea Kelly. According to TMZ, Drea has spoken to prosecutors about $160,000 that R. Kelly allegedly owes her in back payments. State law makes it a crime to fail to pay more than $20,000.
Kelly's lawyer Steve Greenberg acknowledged over the weekend that the singer was several months behind on payments, which were supposed to be $20,000 for each month. Greenberg told TMZ on Tuesday that he's never seen anyone in the state actually charged with a crime for this.
"In 30 years of practicing criminal defense law, I have never seen anyone prosecuted for non-payment of child support," he said. "Maybe it happens, but I've never seen it done in Illinois."
Representation for Drea Kelly made it sound like it was already happening, and that she is on board with it.
"We are aware that they are bringing criminal charges for non-payment of child support and we support any and all efforts that will make sure that his children are taken care of," they said in a statement.
Attorney Michael Avenatti, who is representing one of the alleged victims in Kelly's sex abuse case, said Tuesday that he has turned over a second video tape that allegedly shows the singer having sex with a minor. Avenatti said the video "leaves no doubt as to R. Kelly's guilt."
The singer pleaded not guilty at a recent court appearance.
[Image via Mike Pont/Getty Images]
Have a tip we should know? [email protected]