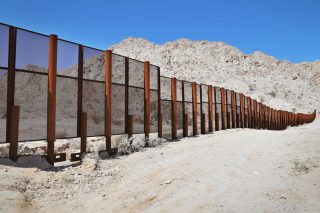 Prosecutors in Mexico announced that they found a tunnel 23 feet underground that begins in Tijuana and goes towards the United States. The tunnel is reportedly 563 yards long and had a lighting and ventilation system.
The tunnel reportedly began on the Mexican side underneath a house where authorities found more than two metric tons of packaged marijuana. Inside the tunnel was railing that Mexican authorities say was used to transport drugs.
Law enforcement officials did not say whether the tunnel actually reached the U.S.
[Image via Shutterstock]
Have a tip we should know? [email protected]