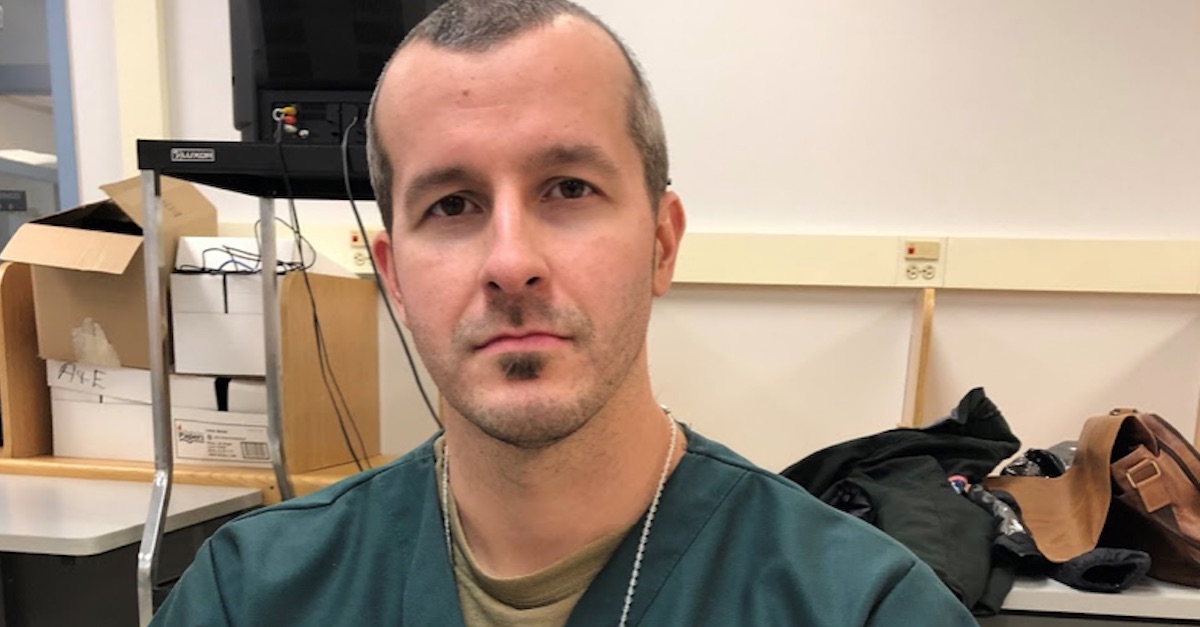 A jail cell interview with convicted murderer Chris Watts revealed that he keeps a picture of the wife and daughters he killed hanging in his jail cell. People are not happy about this, and in response, they have circulated an online petition calling for the Wisconsin Department of Corrections to remove it.
"As taxpayers and members of the public, we are outraged that Chris Watts was allowed to have a photograph of the victims he was convicted of murdering, including his two minor children," the petition says. "Allowing a murderer to keep a trophy of his victims goes against the purpose and mission statement of the Wisconsin Department of Corrections, which emphasizes public safety and victim advocacy." It goes on to say that the taxpayers "demand that any pictures of Watts' murder victims are confiscated and that he does not receive favorable treatment due to the publicity of his criminal case."
At the time of this publication, the petition had 8,773 signatures. The goal is to get at least 10,000 people to sign the online petition.
Watts' daughters Bella and Celeste, and pregnant wife Shanann went missing on Aug. 13,  2018. Her unborn son was to be named Nico.
At first, Watts claimed they had simply vanished. He even agreed to do an interview with a local news channel. During that interview, he begged for their safe return. Watts eventually admitted to killing them, but not before their bodies were found at a job site where he used to work. The children were found dead in oil tanks, while Shanann was found dead in a shallow grave. In Nov. 2018, Watts received multiple life sentences following a guilty plea. Wa
Watts' reference to having pictures of his wife and kids in his cell came out when a report on a jail interview with police was released in March 2019. It included a detail of Watts claiming to speak to his family every morning and night.
"He has a book in his cell, which was the same book he used to read to Celeste," the report said. "He reads the book to his daughters, along with some scripture, every night."
[Image via Colorado Bureau of Investigation ]
Have a tip we should know? [email protected]