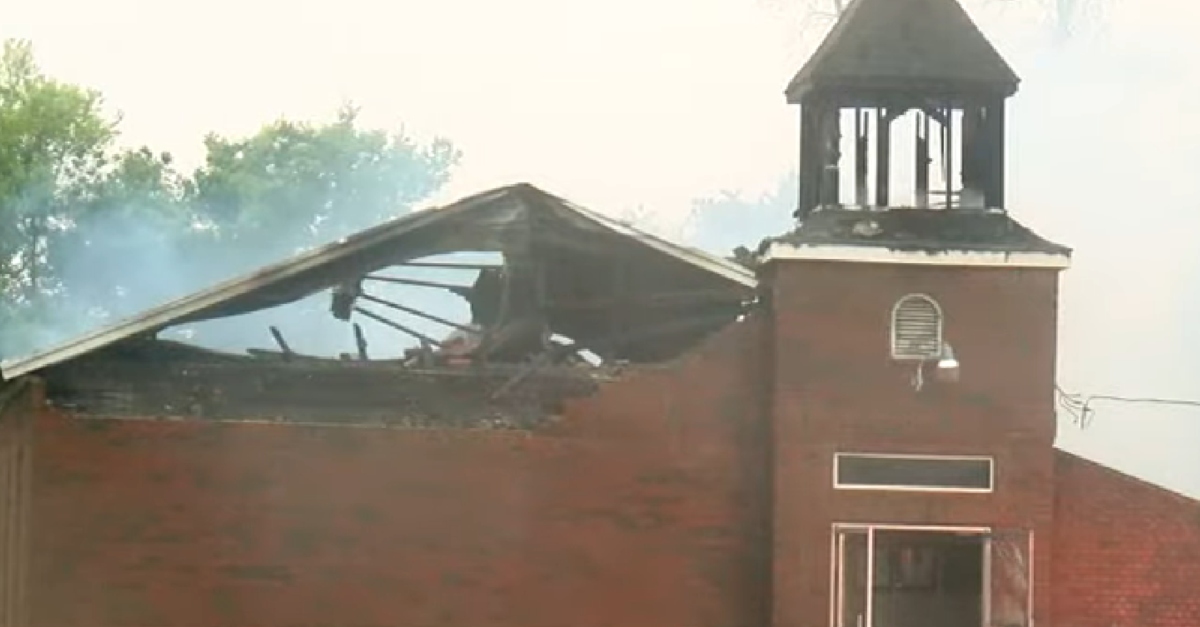 A local elected official in Louisiana spoke about the recent string of fires at three black churches in St. Landry Parish. The official said that investigators believe the blazes, which took place within 10 days of each other, were set intentionally, CNN reported.
Now, pastors for some other congregations are sleeping in their churches, hoping to be able to prevent similar incidents.
State Fire Marshal H. "Butch" Browning expressed concern that there is "clearly something happening" in the area that troubles him.
"We believe these three fires are suspicious," Browning said in a statement. "We are falling short of talking about what caused the fires, falling short of saying they are related, however cognizant that there is a problem and no coincidence that there are three fires."
The NAACP called the fires "domestic terrorism."
Figuring out what happened could prove very difficult, though. Browning pointed out that fires, by nature, are tough to investigate.
"Investigating a fire is a very lengthy process," Browning said. "It's one of the most complicated and unconventional crime scenes you'll ever enter because most of the evidence is burned away."
St. Mary Baptist Church in the town of Port Barre was the first to be hit on March 26. Then Union Baptist Church in Opelousas was burned down April 2, and then Mount Pleasant Baptist Church on April 4.
At first, people were hesitant to jump to conclusions about these being hate crimes.
"I don't know who's doing it or why they're doing it, but I don't want to be the one to inject race into it," said Rev. Harry Richard of Greater Union Baptist Church. "Until we find out exactly what's going on, I pray the community doesn't panic. All the assumptions are flowing and creating an atmosphere of fear."
Now, however, it appears that concerns of intentional attacks may be justified.
[Image via KATC screengrab]
Have a tip we should know? [email protected]