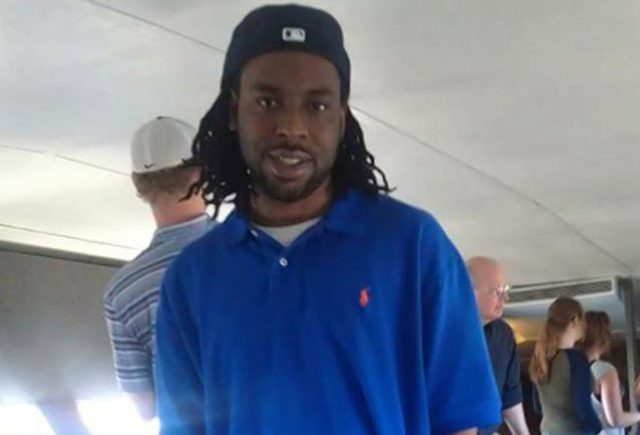 Philando Castile's permit to legally carry a gun became a point of focus in the days after he was shot and killed by a Minnesota police officer, with some questioning whether Castile acted properly during the July traffic stop and others wondering whether the officer followed his training.
But as the trial of St. Anthony officer Jeronimo Yanez began Tuesday, his attorneys asked that jurors not be allowed to hear statements about Castile's concealed carry permit.
Defense attorney Earl Gray argued that Yanez, 29, didn't know Castile had a permit to carry at the time of the shooting, so evidence about it is irrelevant in his trial.
Castile, a black 32-year-old elementary school cafeteria worker, was killed July 6 during a traffic stop in the St. Paul suburb of Falcon Heights after he told Yanez, "Sir, I have to tell you that I do have a firearm on me," according to the criminal complaint against Yanez. The shooting's gruesome aftermath was streamed live on Facebook by Castile's girlfriend, Diamond Reynolds, who was in the car with her young daughter.
Yanez, who is Latino, is charged with second-degree manslaughter and two lesser counts of endangering safety.
The video recorded by Reynolds shows a bloody Castile slumped over and moaning in the moments after he was shot. Reynolds tells Yanez as she's recording that Castile was reaching for his ID as the officer requested, not his gun.
She also says: "He's licensed. He's carried. He is licensed to carry." Authorities later found that Castile had a gun permit.
Gray said Reynolds' statements about the permit should be omitted. Otherwise, he said, bringing up the permit would be "opening the door" for defense attorneys to argue that Castile lied about alleged past marijuana use when he applied for the permit.
Prosecutor Jeff Paulsen said the state doesn't believe it's appropriate to edit language from evidence. He added that Castile never got a chance to say he had a permit before he was shot.
Ramsey County District Court Judge William H. Leary III said he was leaning toward granting the defense request, but he wants to hear more from prosecutors Wednesday before ruling.
Yanez's trial began Tuesday with the start of jury selection. Fifty potential jurors were sworn in and each given a questionnaire. Most of them were white.
They will be questioned individually starting Wednesday. One potential juror was dismissed because she is related to Yanez. It wasn't clear how they are related.
Minneapolis defense attorney Joe Friedberg, who is not associated with the case, said he agrees that statements about the gun permit are irrelevant and omitting them would make sense.
"The whole trial is going to be about the officer's state of mind," Friedberg said, adding that the gun permit had "absolutely no impact" on Yanez's mental state before or during the shooting.
"All the officer knew was he had a gun — the reason why he had it is not relevant," Friedberg said.
Have a tip we should know? [email protected]