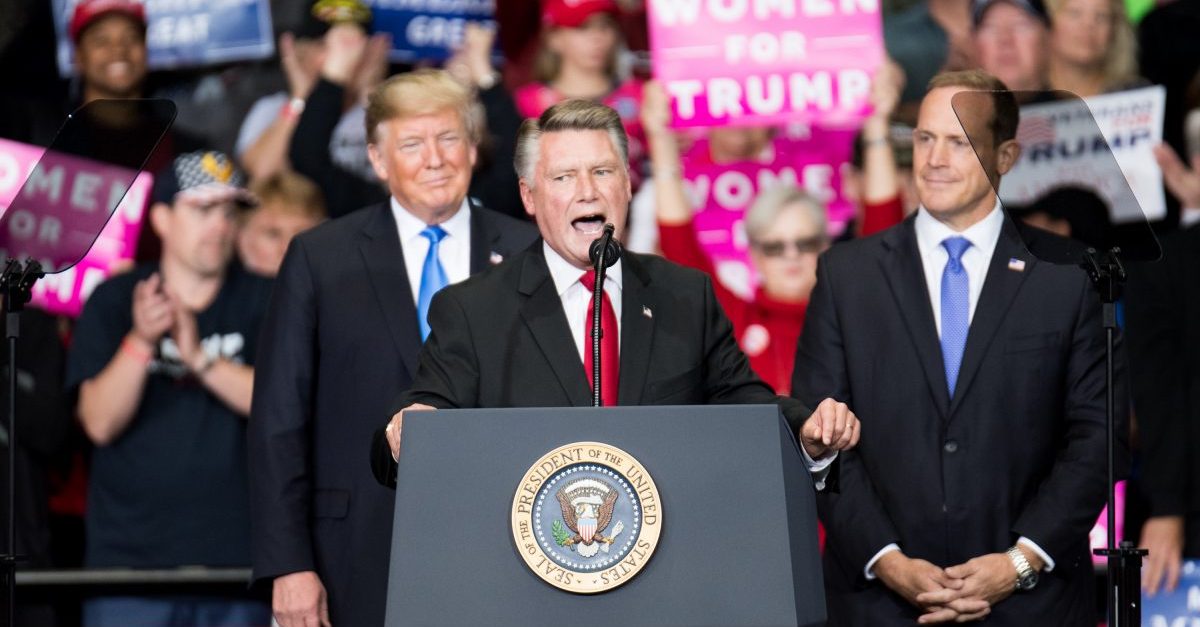 Almost two years before a North Carolina Congressional race was mired in controversy over alleged ballot fraud, the state's top elections official warned the U.S. Department of Justice and urged them to take action.
According to the Associated Press, State Board of Elections Executive Director Kim Strach sent the Justice Department a letter in January 2017 seeking criminal charges against individuals who had allegedly engaged in illegal ballot collection in Bladen County, the very practice that was allegedly done in that same county during the 2018 midterm election.
Republican Mark Harris' apparent victory over Democrat Dan McCready has been called into question and may be nullified following allegations that absentee ballots were collected from voters, and that ballots marked for Democrats may have been altered or discarded. It is illegal for anyone to take another person's absentee ballot. As Law&Crime previously reported, some workers with Republican ties admitted to collecting ballots and handing them over to a consultant who worked for Harris. Harris campaign contractor Leslie McCrae Dowless has been identified as the man at the center of the scandal.
A hearing on the matter is currently scheduled for January 11, 2019. A new election may be ordered, as Harris' victory was not officially certified by the state board.
Strach's letter reportedly stated that if people did not face prosecution for ballot collecting, the practice would likely continue, which it now allegedly has. After she sent the letter, state investigators reportedly met with federal prosecutors to give them evidence that criminal activity had taken place.
Law&Crime asked the U.S. Attorney's Office for the Eastern District of North Carolina what steps, if any, were taken to address the issue at the time, but they have not responded.
[Image via Sean Rayford/Getty Images]
Have a tip we should know? [email protected]