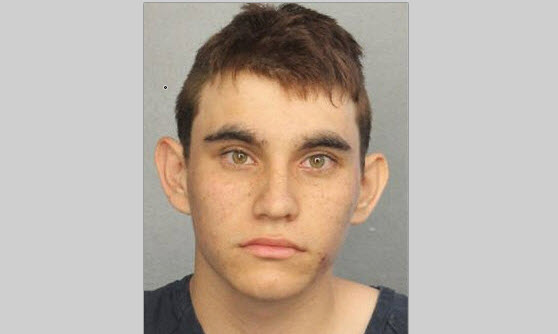 More is coming out about the prosecution's case against alleged school shooter Nikolas Cruz. Nonetheless, among the many charges he faces, those won't have anything to do with his purchase of the AR-15 assault rifle allegedly used in the attack. Authorities told The New York Times in a Thursday report that he bought it legally at Sunrise Tactical Supply in Florida.
"No laws were violated in the procurement of this weapon," said Peter J. Forcelli, the special agent in charge for the Bureau of Alcohol, Tobacco, Firearms and Explosives in Miami.
That detail is sure to be an element in the gun control debate surrounding the mass shooting. Some, like President Donald Trump and Florida Gov. Rick Scott, have centered the argument on offenders with mental illness.
BREAKING: Republican Florida Gov. Rick Scott says he will work to make sure people with mental illness do not get guns.

— The Associated Press (@AP) February 15, 2018
So many signs that the Florida shooter was mentally disturbed, even expelled from school for bad and erratic behavior. Neighbors and classmates knew he was a big problem. Must always report such instances to authorities, again and again!

— Donald J. Trump (@realDonaldTrump) February 15, 2018
Others construe that approach as foot-dragging. Here's this take from the director of a gun control group.
Florida Governor Rick Scott, an A-ratred NRA politician, who has done NOTHING to make guns harder to get is now holding a press conference to make you think he *cares* about reducing gun violence. If he did, he would have acted after Orlando shooting. Remember he CHOSE not to

— igorvolsky (@igorvolsky) February 15, 2018
"What's more, there's some really messed up stuff on Cruz's social media pages, but there's no evidence that he's mentally ill, so Trump's claim that mental illness is to blame for this horror has yet to be proven," Mediaite columnist Rachel Dicker wrote Thursday, lashing the president's approach to the Cruz shooting. "But I'll tell you what has been proven: That Cruz used a murder weapon, which he bought legally, to slaughter innocent people in a place of learning. That we didn't do absolutely everything possible to prevent this from happening not once, but 17 more times just since the beginning of this year is the true madness."
Cruz, 19, faces 17 counts of murder for a mass shooting committed Wednesday at Marjory Stoneman Douglas High School in Parkland, Florida. He used to be a student there. According to the Broward County Sheriff's Office arrest report, he admitted to doing it, and told investigators he tried to escape by discarding the AR-15 and magazines so he could blend in with fleeing students.
Have a tip we should know? [email protected]