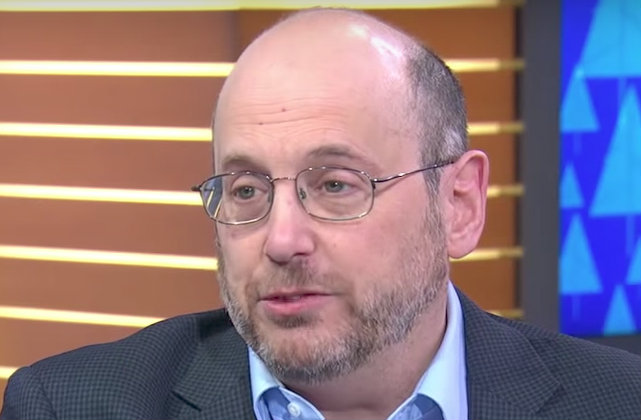 Newsweek journalist Kurt Eichenwald is not done with the man he says gave him a seizure via tweet. He filed a federal lawsuit on Monday against Twitter user John Rivello.
The lawsuit stems from a December 15 incident where Rivello allegedly sent Eichenwald a tweet with a strobe light image and the text "YOU DESERVE A SEIZURE FOR YOUR POSTS." The journalist, who suffers from epilepsy, said he actually did suffer a seizure from the incident.
News of the lawsuit comes after the FBI arrested Rivello in March. "Based on publicly-available documents associated with the criminal proceedings against Mr. Rivello, we believe that other individuals conspired with Mr. Rivello in planning and executing the sending of the strobe light to Mr. Eichenwald," a statement from Eichenwald's attorney reads. Eichenwald is hoping that through the discovery process his attorneys will find the people who allegedly conspired with Rivello.
"We are also considering additional civil actions against the more than 90 people who have sent flashing strobe lights to Mr. Eichenwald subsequent to the public disclosure that Mr. Rivello's strobe attack had caused Mr. Eichenwald to have an epileptic seizure," attorneys for Einchenwald said.
Eichenwald is seeking damages for battery, intentional infliction of emotional distress, and purposeful infliction of bodily harm.
Rivello could not be reached for comment. The account linked to him on Twitter has been suspended.
Below you can read the lawsuit obtained by LawNewz.com.
Complaint With Exhibits by LawNewz on Scribd
Have a tip we should know? [email protected]