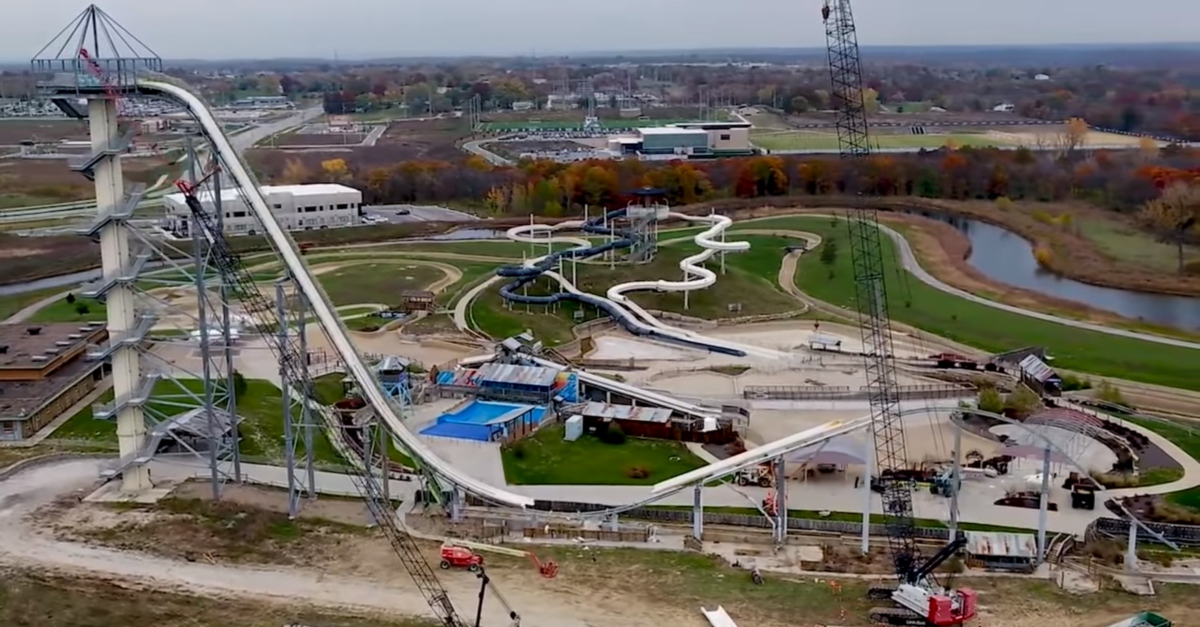 Charges were dropped in Kansas on Friday against the owner, designer, and former operations manager of a ride that took the life of 10-year-old Caleb Schwab. The judge agreed with their defense that prosecutors abused the grand jury by presenting evidence that wouldn't have been allowed in a trial, according to The Kansas City Star.
This isn't to say they couldn't push for another indictment, but for now, Kansas Attorney General Derek Schmidt simply told the outlet his office is reviewing the case.
Schwab passed away on Aug. 7, 2016. He was on the Verrückt at the Schlitterbahn Kansas City Water Park. His raft went into the air as it climbed a hump on the ride. He was killed when struck by a pipe on the ride's nets.
BREAKING: A judge has dismissed the second-degree murder and involuntary manslaughter charges in connection with the death of 10-year-old Caleb Schwab at a Kansas water park. https://t.co/5oSPX0DNQK #KAKEnews

— KAKE News (@KAKEnews) February 22, 2019
His family won $20 million in settlements in 2017, but that doesn't translate to leverage in criminal court. Judge Robert Burns, of the Twenty-Ninth Judicial District, decided that prosecutors introduced inappropriate evidence to get indictments of second-degree murder against Schlitterbahn co-owner Jeff Henry and the ride's designer John Schooley, and an involuntary manslaughter charge against former operations manager Tyler Miles.
Court docs on the WyCo judge's decision to dismiss the criminal murder case and manslaughter case against Schlitterbahn execs Jeff Henry, John Schooley and Tyler Miles in the death of 10-year-old Caleb Schwab on the Verruckt water slide, from reporter @CarolineKCTV5 (2/3) pic.twitter.com/bOyzNuviXk

— Shain Bergan (@ShainKCTV) February 22, 2019
The defense argued that prosecutors shouldn't have used segments from a reality TV show in the case. They also claimed expert testimony misled jurors, and that authorities shouldn't have mentioned an unrelated death, according to the Star. Burns ruled this violated due process under state law.
[Image via Kansas City Star screengrab]
Have a tip we should know? [email protected]