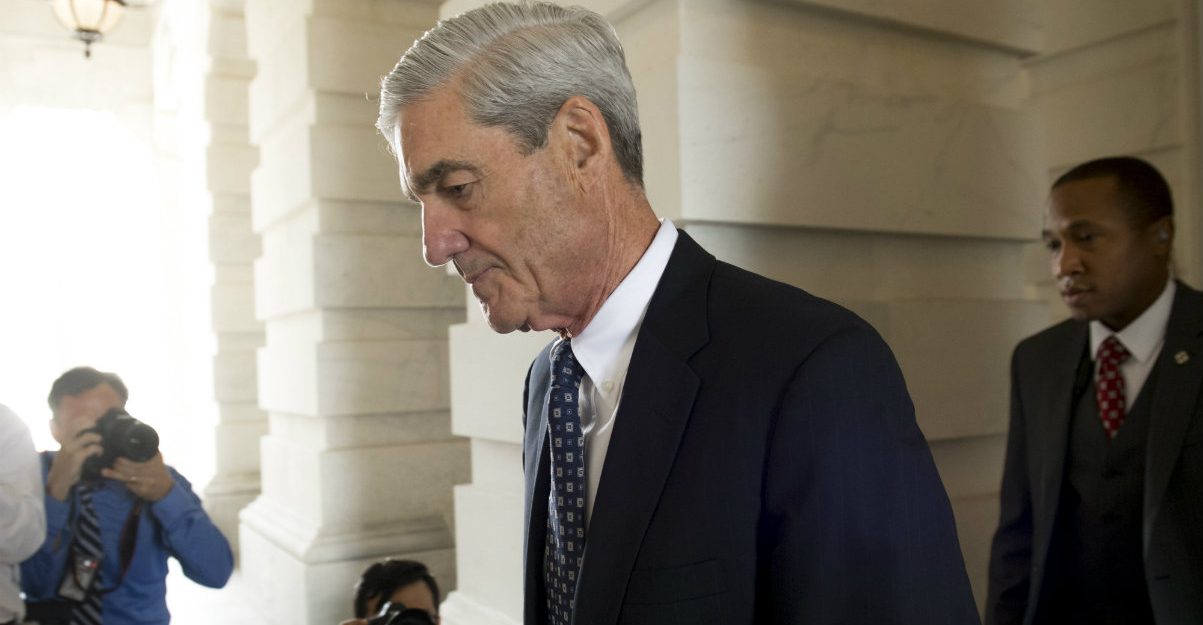 Special Counsel Robert Mueller is reportedly investigating some $3.3 million dollars exchanged between two men who were instrumental in setting up the infamous 2016 Trump Tower meeting for "dirt" on then-Democratic Party candidate Hillary Clinton.
According to BuzzFeed News, Mueller wants to know if the Putin and Trump-connected billionaire Aras Agalarov monetary exchange with Irakly "Ike" Kaveladze was improper. Kaveladze, who was Agalarov's employee, was previously investigated for money laundering but was never charged.
The money reportedly started moving on June 3, 2016, the same day Donald Trump Jr. got an email about Clinton dirt and responded, "[I]f it's what you say I love it." Six days later, the meeting occurred.
Aras Agalarov, it should be said, is the father of Russian pop star Emin Agalarov. The younger Agalarov also helped set up Trump Tower meeting and has spoken openly about it.
"I said, 'Listen there's some people that want to meet you,'" he told VICE. "'They obviously want something that could potentially help them resolve things that you could be interested in or maybe not. If you can spare a few minutes of your time, I'd be grateful. If not, no problem.'"
"Of course. I'll do it if you're asking," Agalarov said Trump Jr. replied.
Emin Agalarov was approached by Mueller for a voluntary interview.
Scott Balber, the attorney for the Agalarovs, said that despite three separate banks flagging the transactions as suspicious there was nothing wrong going on here.
Indeed, officials at three banks (Citibank, JP Morgan Chase, and Morgan Stanley) reportedly raised red flags when they saw no legitimate purpose. Balber countered, saying that there is nothing odd about an employer paying an employee so the employee can pay the employer's bills.
"What is suspicious, or insidious, about a billionaire who pays his employee in the US to pay his business or domestic bills?" he asked "This looks like complete nonsense."
Balber attributed the accusations to "some gross overreporting by a number of financial institutions."
"They won't be criticized for overreporting suspicious activity," he said.
JP Morgan, for instance, wanted to know why Kaveladze started depositing checks totaling nearly $400,000 at three different bank branches on June 3. Morgan Stanley wanted to know why, three days later, Kaveladze was sent $971,000 in checks. Both regarded the purpose of these transactions as suspicious.
Now Robert Mueller wants to know if the odd activity had anything to do with the 2016 Trump Tower meeting.
[Image via Saul Loeb/AFP/Getty Images]
Have a tip we should know? [email protected]