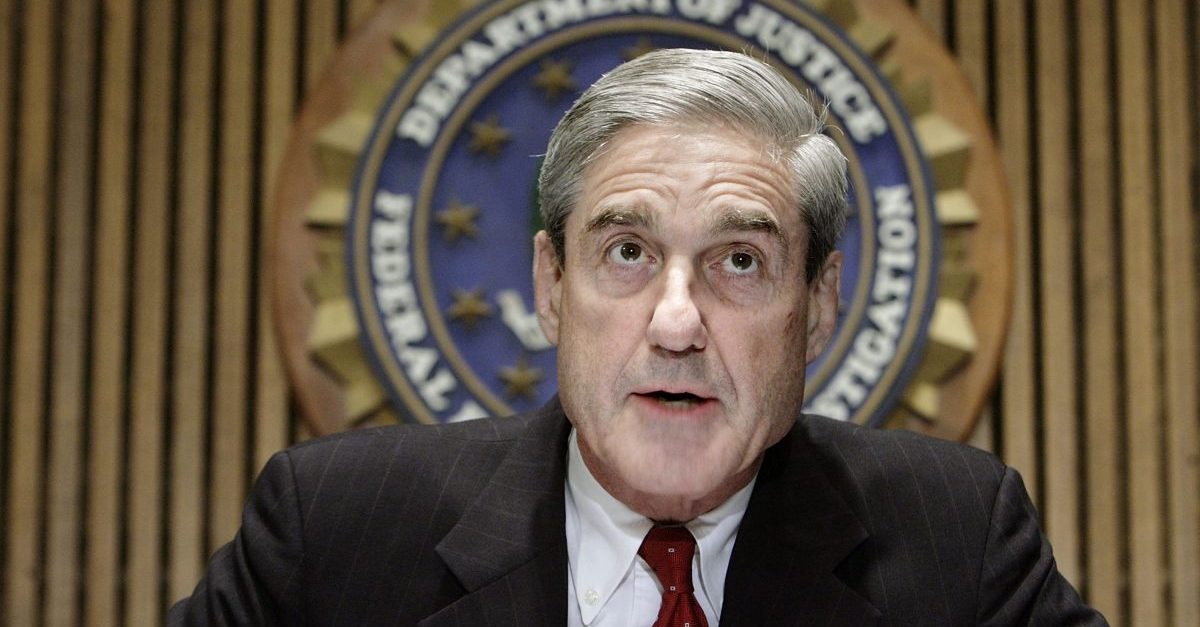 Have you been wondering where the money came from? If Robert Mueller has too, he may been able to see for himself.
The Special Counsel's Russia investigation has likely viewed National Rifle Association (NRA) tax filings revealing donors behind the $30 million that was spent to help get Donald Trump elected in 2016, McClatchy reported on Monday. It comes on the heels of speculation about the origins of the NRA donations and whether it was done with "Russian money."
The key points of the McClatchy report are that it was deemed likely by legal experts that Mueller would be able to secretly gain access to NRA tax filings through the IRS. If he did, he'd be able to see who was among the "dark money" donors of $21 million (out of the total $30 million) because those names come out in nonprofit filings with the IRS.
Ohio lawyer David Axelrod (not to be confused with the Barack Obama strategist of the same name) has prosecutorial experience in the DOJ Tax Division and said requests to a judge for access to such documents are usually made "entirely in the background, with no notice to the subject of the investigation."
Former federal prosecutor Renato Mariotti said he'd be "surprised" if Mueller didn't have the NRA records.
This is correct. I would be surprised if Mueller's team doesn't have the NRA's tax returns and related records. https://t.co/R3FWnltF4Z

— Renato Mariotti (@renato_mariotti) July 2, 2018
Interestingly, one former chief of the CIA's Russia operations was quoted as suspecting that NRA board members may have been manipulated by Russia intelligence. Steve Hall said he believed they failed to see the NRA was at risk of being used for its "dangerous propaganda machine. … That's the most innocent explanation: The NRA got snookered."
"It's just so insidious, and it sort of ticks all the boxes: connections to the current administration, major backer of then-candidate Trump, the Russians wanting to get in and manipulate our own political system," Hall continued.
Another possible connection to the Mueller inquiry named is to Alexander Torshin, described as a Vladimir Putin ally and a high-up official in Russia's central bank. The Torshin focus has two elements. First, though Torshin denies it, Spanish prosecutors have accused him of laundering money for the Russian mob. Second, he made friends with former NRA President David Keene in 2011 and is a lifetime NRA member. Their relationship even resulted in a visit by Keene and others to Moscow.
Former NRA spokesman John Aquilino seemed to agree somewhat with Hall's prior assessment, that the Torshin-Moscow-NRA connection shows the NRA was fooled.
"The NRA has fallen into a public relations trap, and the Russians knew damn well what they were doing," he said. "The NRA was naive and got hoodwinked."
Whether or not this leads to anything remains to be seen, but it does highlight the broadness of the Special Counsel's Office's Russia probe and the kind of reach and resources that are at its disposal.
Law&Crime has reached out to the NRA for comment. Mueller's office declined to comment on the McClatchy report.
[Image via Chip Somodevilla/Getty Images]
Have a tip we should know? [email protected]