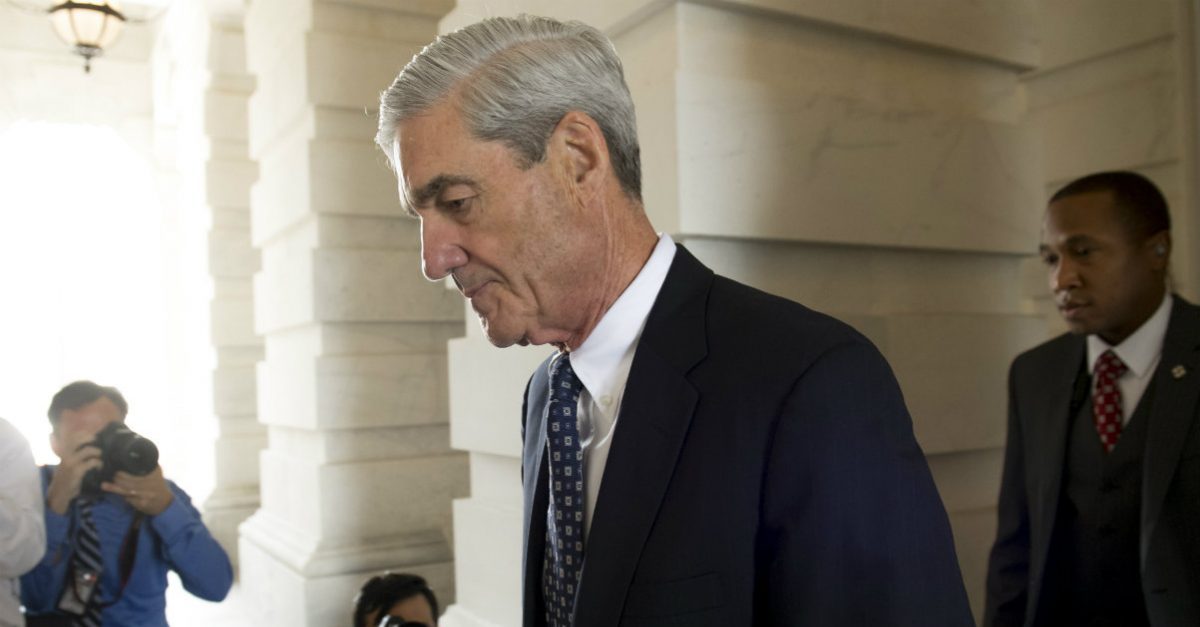 Special Counsel Robert Mueller's investigation has resulted in the convictions of several people in the upper echelons of President Donald Trump's inner circle, but as of yet, the investigation has yet to reveal evidence of a criminal conspiracy between the Trump campaign and Russia. With that in mind, George Washington University Law Professor Jonathan Turley blasted the Russia probe for producing "more confusion than collusion."
In an op-ed piece for The Hill over the weekend, the professor also made a series of points meant to undermine the idea that there was any such intricate operation that the campaign was involved in.
Turley referenced indictments of Russian entities and individuals that made detailed allegations of election interference that "notably lack any link to the Trump campaign, let alone advance knowledge or support for the Russian operation." Past allegations said that any contact between Russians and Trump campaign members was unwitting on the part of the campaign, as Russians had used false identities.
Not only that, Turley said, "key links have become even more implausible as part of a conspiracy with Russian intelligence."
For starters, Turley points to Trump's well-documented unpredictability and penchant for making bold statements on social media as a reason for why Russia wouldn't even want him for a conspiracy.
"Russian spymasters are not known for putting entire operations, or the future of Russian foreign relations for that matter, just one tweet away from utter destruction," he said."
Another hole in the collusion theory deals with WikiLeaks' publication of Clinton campaign emails that were allegedly hacked by Russian military intelligence officers. Echoing a point made on Law&Crime, Turley noted that if the Trump campaign was behind this, why would they have needed people like Roger Stone to use intermediaries to get information to relay back to them?
"If this was a grand conspiracy, there is a paucity of American conspirators and a plethora of clueless associates searching for access to WikiLeaks material," the professor wrote.
Turley also looked at suspicious contacts between Trump associates and Russia, and how they didn't seem to go as planned. The infamous 2016 Trump Tower meeting set up by Donald Trump Jr., which involved Russian lawyer Natalia Veselnitskaya and senior campaign officials, reportedly went nowhere. Similarly, Turley describes the difficulty Michael Cohen had in trying to communicate with Vladimir Putin's office regarding a planned Trump real estate venture in Moscow.
"Like the Trump Tower meeting, the efforts made by Cohen during the campaign had failed miserably," he said.
The professor did acknowledge that Mueller could theoretically still bring additional charges against people like the recently-indicted Stone. Such charges could reveal a great plot between the campaign and Russia. For now, Turley believes, "The boring truth here is that criminal collusion theories are weaker today than they were a year ago."
[Image via SAUL LOEB/AFP/Getty Images]
Have a tip we should know? [email protected]