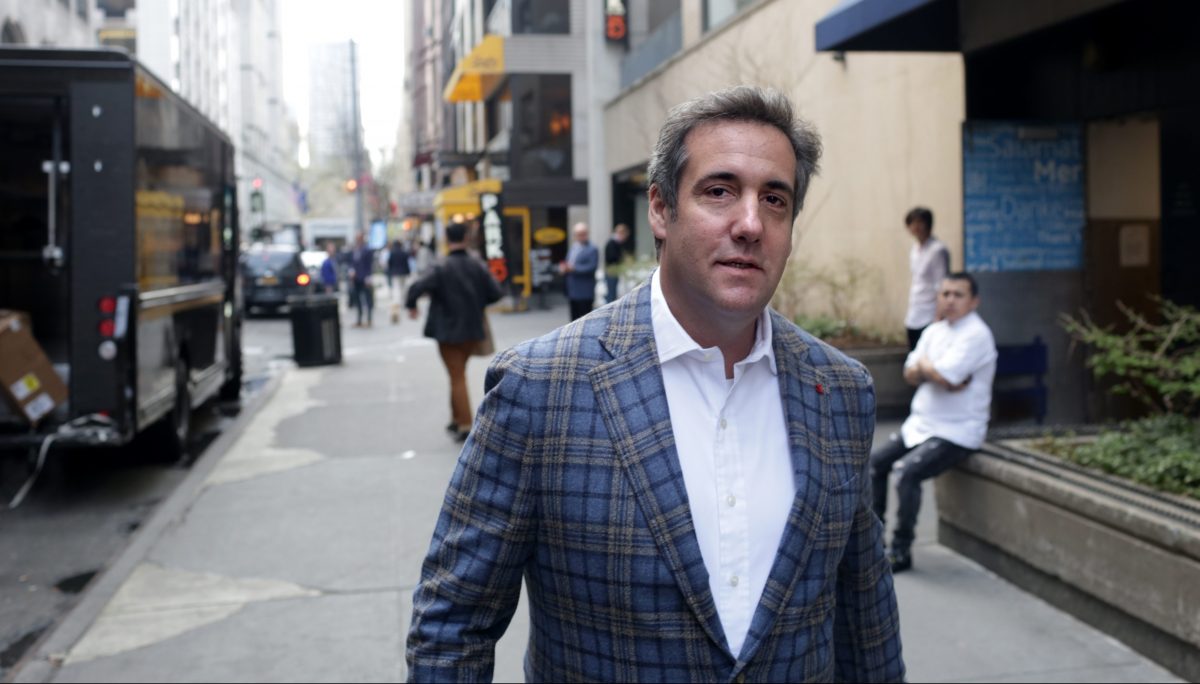 Update – 3:04 p.m. – April 16, 2018: The client's name has been announced in court. It is Fox News host Sean Hannity.
This is per Cohen's lawyer, who just announced it in court. https://t.co/WoRylWPGxk

— erica orden (@eorden) April 16, 2018
Our original story can be read below. The story on this Hannity development is here.
—-
Michael Cohen's attorneys filed a letter in Manhattan federal court on Monday regarding issues of attorney-client privilege in the FBI's seizure of his files. While the government claimed in a recent filing that they don't believe Cohen to be practicing law much these days, the letter makes it clear that from 2017-2018, Cohen has had at least three clients for legal matters, but they refuse to say who all of them are.
The letter says that Cohen has done work for a total of 10 clients since 2017, but seven of them were for non-legal issues related to business consulting and strategic advice, so there's no attorney-client privilege that attaches to those files. Still, Cohen's lawyers say he has performed work involving "more direct legal advice or dispute resolution" for three separate individuals. One of them is President Donald Trump, another is Republican National Committee deputy finance chairman  Elliot Broidy. The third? Unknown.
"The third legal client directed Mr. Cohen to not to [sic] reveal the identity publicly," the letter states.
Cohen's attorneys argue — as Trump's attorneys did in a Sunday filing — that a neutral special master should be appointed to review the documents for privilege so that prosecutors don't get access to protected documents. If the court appoints a special master, the letter says, Cohen's third mystery client may allow their identity to be revealed to whomever the special master is.
The letter comes as Cohen is scheduled to appear in court Monday afternoon for a hearing on the matter. Judge Kimba Wood wants Cohen to provide information on his clients, so it remains to be seen whether she will push him to divulge all of their identities.
Cohen Letter on Scribd
[Image via Yana Paskova/Getty Images]
Have a tip we should know? [email protected]