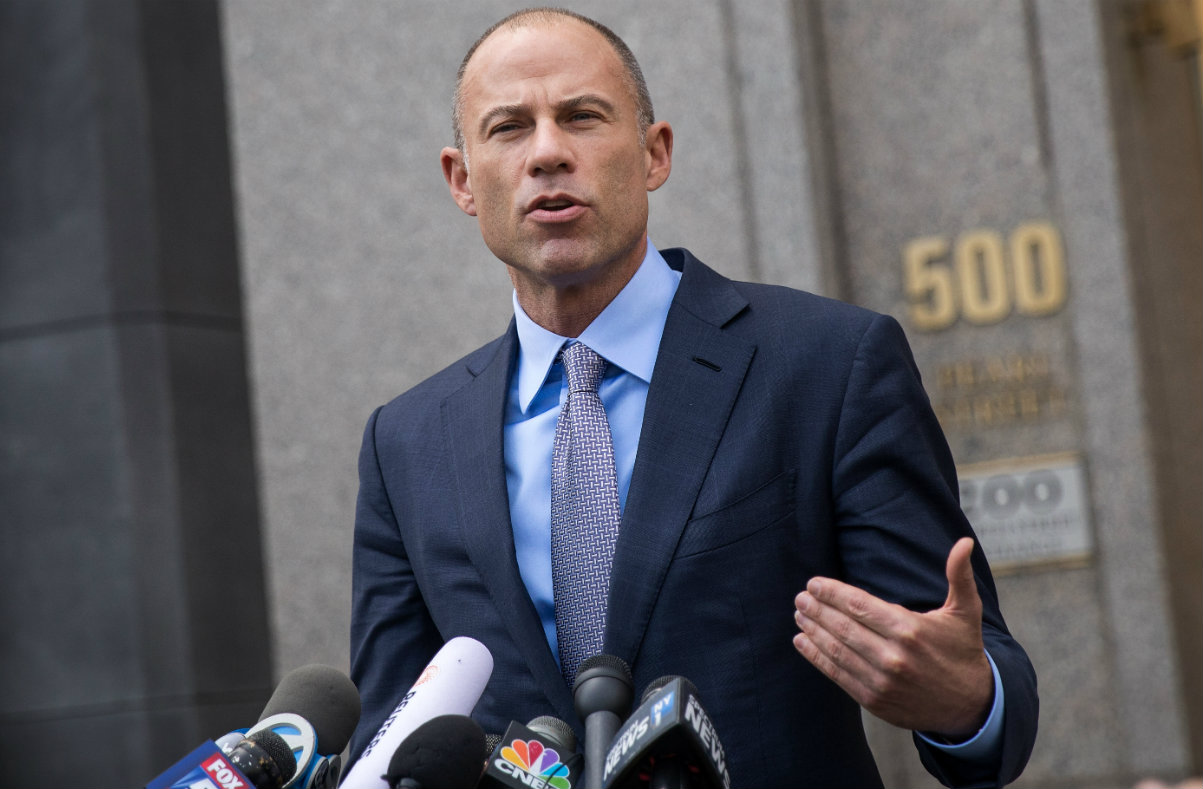 Get out your popcorn, y'all. Michael Cohen's attorney Stephen M. Ryan took shots at Stormy Daniel's lawyer Michael Avenatti.
Avenatti wants to appear pro hac vice in regard to the search warrants executed on Cohen last April 9th. (Pro hac vice is when an attorney is allowed participate in a case within a jurisdiction where they're not admitted to practice law.) Ryan firmly pushed back on this in a letter to U.S. District Judge Kimba Wood. He tore into the bombshell report Avenatti released on Wednesday, which claimed that Cohen was into all sorts of shady dealings, including the receipt of $500,000 from a Russian oligarch close to Vladimir Putin.
New filing in In the Matter of Search Warrants Executed on April 9, 2018: Letterhttps://t.co/XlnZBBGeGR pic.twitter.com/zT1IuvQSx0

— Big Cases Bot (@big_cases) May 9, 2018
Ryan tore into this.
Avenatti allegedly misidentified at least two other Michael Cohens, and attributed their behavior to Trump lawyer Michael Cohen. Ryan cited a Daily Caller article for this claim. Of the other Cohens, one was a Canadian. The other was in Israel.
Ryan suggests Avenatti unlawfully obtained Trump lawyer Michael Cohen's bank records. "We have no reason to believe that Mr. Avenatti is in lawful possession of these bank records."
Avenatti is accused of making various inaccurate statements, including about alleged payments routed from Viktor Vekselberg and Andrew Intrater to Cohen via a company named Columbus Nova.
Avenatti, for his part, quickly shot back on Twitter.
"Mr. Ryan's submission on behalf of Mr. Cohen is baseless, improper and sanctionable," he wrote. "They fail to address, let alone contradict, 99% of the statements in what we released. Among other things, they effectively concede the receipt of the $500,000 from those with Russian ties."
If Mr. Ryan/Mr. Cohen dispute the receipt of nearly $2MM from Columbus Nova, Korea Aero, Novartis or ATT (as opposed to insignificant amounts), they should state it NOW. Regardless, they should IMMEDIATELY produce the bank records so the American people can judge the truth.

— Michael Avenatti (@MichaelAvenatti) May 9, 2018
He is representing Daniels in her lawsuit against Cohen and Trump over an NDA she signed in October 2016 over an alleged affair with the president. They argue it is invalid because Trump never signed it.
As for the April 9 search warrants, Cohen is reportedly being investigated for bank fraud and campaign finance violations. No charges have been filed, but some of the collected documents reportedly are in regard to the Daniels NDA.
[Image via Drew Angerer/Getty Images]
Have a tip we should know? [email protected]