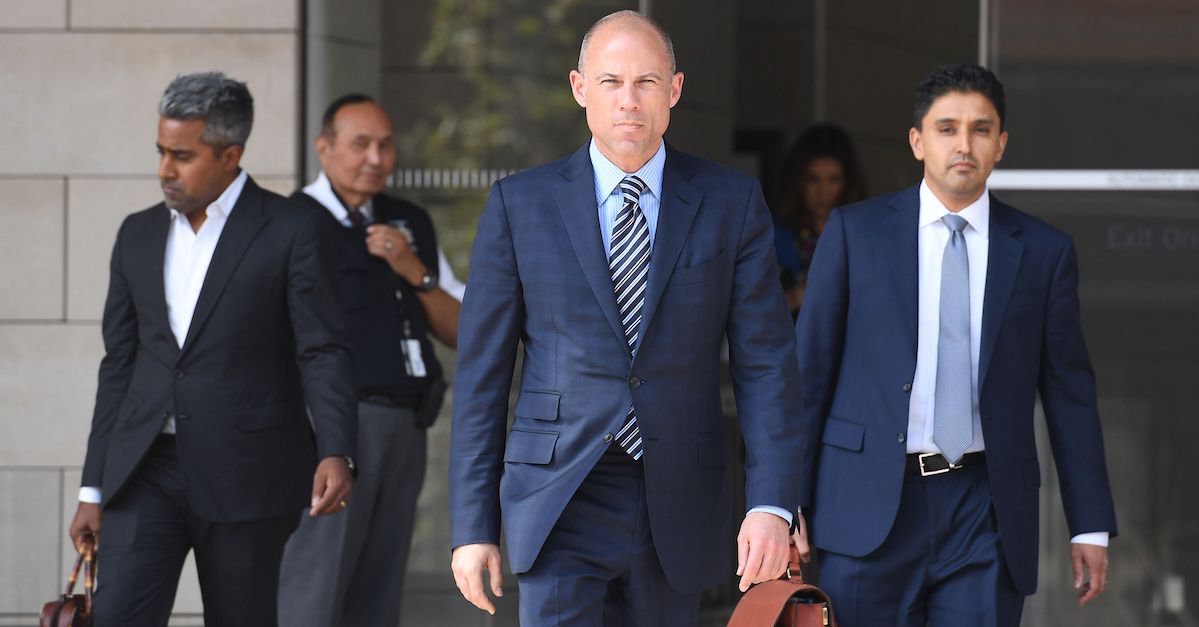 With Michael Avenatti now facing a slew of federal charges in cases filed this week in New York and California, things could go from bad to worse. Not only does the attorney face serious prison time over the charges (which include extortion in New York and various fraud offenses in California), he may have to seek another line of work once it's all over.
Just like ex-Trump attorney Michael Cohen lost his law license after his federal convictions, Avenatti is also at risk of being disbarred over the new allegations.
The California Rules of Professional Responsibility, which outline attorney conduct, state:
It is professional misconduct for a lawyer to … commit a criminal act that reflects adversely on the lawyer's honesty, trustworthiness, or fitness as a lawyer in other respects[.]
The rules also prohibit "conduct involving dishonesty, fraud, deceit, or reckless or intentional misrepresentation."
The charges pending against Avenatti could certainly be viewed to adversely reflect on his honesty, seeing as they include conduct involving felony fraud.
Violations of the Rules can result in discipline ranging from private or public reprimand to suspension or revocation of one's license to practice law in the state.
If a California lawyer is convicted of a felony or "a crime which involves or probably involves moral turpitude," the Rules say that their license "may be temporarily suspended from the practice of law until the finality of their conviction." If they are unsuccessful on appeal and their conviction is finalized, "the court will make a determination regarding the degree of attorney discipline that should be imposed as a result of that conviction."
Of course, Avenatti has only been charged so far, so it's premature to say that he will definitely lose his license, but he is facing quite a bit of trouble. On top of that, his former client Stormy Daniels hinted that there may be more to come.
In a statement posted to Twitter Monday afternoon, Daniels said, "I made the decision more than a month ago to terminate Michael's services after discovering that he had dealt with me extremely dishonestly and there will be more announcements to come."
My statement regarding my former attorney Mr. Avenatti.. pic.twitter.com/9aKYCPNN6y

— Stormy Daniels (@StormyDaniels) March 25, 2019
It's unclear exactly what Daniels was referring to, although she did say in the past that Avenatti filed a defamation lawsuit on her behalf against President Donald Trump without her consent. That case was dismissed, and Daniels was ordered to pay $292,052.33 in attorneys' fees.
[Image via Mark Ralston/AFP/Getty Images]
Have a tip we should know? [email protected]